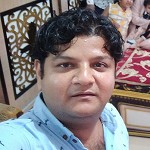 Zeeshan
(Querist) 17 April 2022 This query is : Resolved

Sir, In year 2017, my mother has filed a case of eviction against a very old tenant on the basis of bonafide need.
She purchased the property in 1984. The property was in delhi and GPA was registered at Ghaziabad as registry was not allowed at that time in Delhi. (1984). We also have full registered chain of owners from the year 1960.

But in the eviction petition's reply, the tenant claim himself as the owner of the shop and filled out fake GPA Papers. He also made and filed 'registry' of the shop in the year 2018. ( After we filled the case of eviction, in it he himself is the seller and purchaser.)

The case of eviction was dismissed as the tenant denied landlord-tenant relation.

Then my mother filled the case of declaration. There, after paperwork, evidence of my mother started. She was cross-examined on a date. Now later, the tenant filed an application under Order 7 Rule 11 CPC stating that the case is not valid as the Supreme court in Suraj lamp vs Haryana states that GPA is an invalid document.

Please suggest:-
1) Is the tenant saying the right thing? My GPA is older than the Suraj lamp case.
2) What will be my counter?
3) Can the tenant filled this application in between cross examination and halt the case?