Multiple last chance by delhi hc to respondent wife.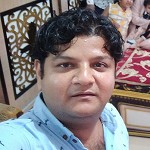 Zeeshan
(Querist) 17 October 2021 This query is : Resolved

Sir,
I have filed a criminal revision petition at Delhi HC against Saket family court's order of final maintenance in Crpc 125, In December last year. The HC court is unnecessarily giving last chance to respondent wife again and again in spite of no one appears from her side after 2nd date of hearing.

The orders are as follows:
1. Nov 2020 Issue notice
2. Despite notice none appears, Last Chance.
3. Respondent's council appear and take time
4. Judge on leave
5. No reply, none appears, One more last opportunity was given.
6. Present none for the respondents. Renotify on 12. oct .2021.
7. ......... " 1. It is noted that after 23. feb .2021, the respondents remained unrepresented on the last two dates of hearing.
.......... 2. This Court deems it appropriate to issue Court notice to the respondents as well as to the learned counsel for the respondents, returnable on 2nd February 2022.
............3. The Court notice shall also indicate that Reply, if any, be filed before the next date of hearing.

Query:- The HC is giving unlimited free hand and last chances to respondent. I have to pay fees and spend time on every date. The same happened at the family court where the judge gave 7 years to the wife to lead evidence. What do I do?

Crl. Rev.P. 350 of 2020 at Delhi HC


P. Venu
(Expert) 18 October 2021

You need to abide by the Court's wisdom; no purpose is served by being wiser than the Court.
---