Intrastate transfer delayed

Querist : Anonymous (Querist) 27 June 2021 This query is : Resolved

Hello everyone,

I work in a PSU and after requesting for the past two years I finally got my request transfer to my home state in April this year. The transfer order dated February 2021 from the circle office was received by me and the branch in April but my branch incharge is not willing to relieve me despite numerous requests and genuine concerns due to the pandemic. I've followed it up with the HR section, GA section and other relevant offices, with no reply. Is there anything I can do legally?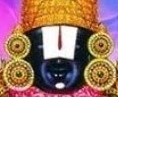 kavksatyanarayana
(Expert) 27 June 2021

You got the transfer at your request. So please wait and request the higher authority to issue orders to relieve you from the present working place. I think if you proceed legally, they have a right to cancel your order on administrative grounds.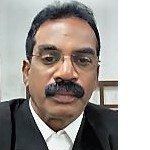 T. Kalaiselvan, Advocate
(Expert) 30 June 2021

You have mentioned that you had followed up with the HR and other department to enforce the transfer order, whether you have made a representation in writing in this regard?
If so, whether the HR department had conveyed their decision in writing expressing their inability to immediately transfer you for the reasons cited therein.
If yes, whether the cited reasons are justified and reasonable?
If your attempts to get the relieving order based o the transfer order failed to fetch fruitful results, you may have to escalate the matter to the top management by making a representation in writing venting out your grievances and seek its intervention to provide you the succour that you are yearning for.
If this effort also do not bring you the desired relief you may think about taking it up legally as a last option.



Querist : Anonymous (Querist) 30 June 2021

Thank you experts! I followed up with HR and other concerned department through branch official email since courier services were not available during the lockdown and there has been no response from any of the departments except for over a call when I called HR to ask if there is any update and they just said it's been taken up to higher officials you'll get an update shortly, that was almost 2 weeks ago.

Yes sir, even I was concerned that they might have the option to cancel my transfer so I haven't been pestering anyone.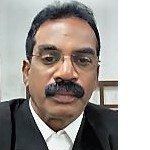 T. Kalaiselvan, Advocate
(Expert) 30 June 2021

You were advised with the procedures to be followed in pursuant to the transfer orders for the relief of transfer, hence you may take a wise decision about the pursuit of the advise based on the prevailing circumstances at your end.


Dr J C Vashista
(Expert) 02 July 2021

Your transfer order has been issued on request, which is generally NOT cancelled.
What is the problem of Branch incharge, why s/he is not relieving you ?

Querist : Anonymous (Querist) 02 July 2021

Sir, since it is an intra state transfer the order came seperately only for me instead of the usual transfer list for all the employees, now due to the pandemic the general transfer list of employees has been put on hold and the branch incharge wants a replacement before he relieves me, hence he's not willing.
---