Regarding by father's job

Querist : Anonymous (Querist) 07 June 2021 This query is : Resolved

Hello sir..my father expired before 2 months before his service in railways in corona quarantine period...I'm a married daughter of him of 26 years..my mother and my younger brother are telling me to take his job...is it possible..can I get his job?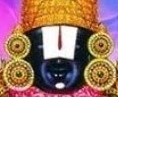 kavksatyanarayana
(Expert) 07 June 2021

The compassionate appointment is not a right. It is a privilege to the family in distress and no earning member is in the family, then one of the major may be appointed according to the qualifications if applied within a year from the death of the employee. You have not stated whether your brother and mother are earning members or not. And the facts stated by you, you are not a dependent to your father.

Dr J C Vashista
(Expert) 08 June 2021

I agree and appreciate analyses and advise of expert Mr. KAVK Satyanaryana.
Besides the above, consequent upon your marriage you are "NOT" dependent upon your parental family for consideration of compassionate appointment.
However, recently Supreme Court has held that married daughter can also avail the benefit of compassionate appointment, where no other eligible candidate is there in her parental family till Director General Railways is satisfied that married daughter is the sole bread-winner of the family in terms of Board's letter No E(NG)-III 78/RC 1/1 dated 03.02.1981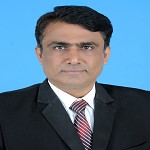 Sankaranarayanan
(Expert) 08 June 2021

I do endorse Mr.satyanarayana sir reply.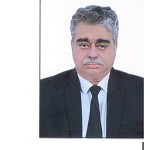 Sudhir Kumar, Advocate
(Expert) 08 June 2021

married daughter/son is debarred for compassionate job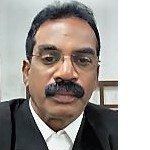 T. Kalaiselvan, Advocate
(Expert) 08 June 2021

The Karnataka High Court has declared as unconstitutional the provisions of the Karnataka Civil Services (Appointment on Compassionate Grounds) Rules, 1996 that excludes 'married daughters' from the ambit of eligible family members of a government employee to secure appointment on compassionate grounds
The court struck down the word 'unmarried' from the Rules 2(1)(a)(i), 2(1)(b) and Rule 3(2)(i)(c) of the 1996 Rules while holding that denying appointment on compassionate grounds to 'unmarried daughters' is violative of Article 14 (equality before law) and Article 15 (prohibition of discrimination on grounds of religion, race, caste, sex or place of birth) of the constitution.

"If the marital status of a son does not make any difference in law to his entitlement for seeking appointment on compassionate grounds, the marital status of a daughter should make no difference, as the married daughter does not cease to be a part of the family and law cannot make an assumption that married sons alone continue to be the part of the family," the court held.
The petitioner, who was already married before the death of her father, had sought appointment under compassionate ground as her brother did not opt for the appointment. However, the government rejected her representation based on the provisions of the 1996 which states that only the 'unmarried daughters' are eligible to seek appointment on compassionate ground apart from the spouse and the son of the deceased public servant.

Giving an illustration on how the exclusion of 'married daughter' defeated the purpose of giving compassionate appointments, Justice Nagaprasanna pointed out that in a case where the deceased government servant had two daughters, if both of whom were married, there could be no appointment given to such a family, and thereby defeating the very object of compassionate appointment.

"Marriage does not determine the continuance of the relationship of a child with the parent, whether son or a daughter. Son continues to be a son both before and after marriage and a daughter also should continue to be a daughter both before and after marriage. This relationship does not get effaced by the fact of marriage, as marriage does not severe the relationship of the daughter with the parent. These relationships are neither governed nor defined by marital status. This notion on which the Rule is framed cannot answer the tests of Articles 14 and 15 of the Constitution," the court observed.
"It should be remembered that nature bestows so much on women; the law cannot bestow too little," the judge observed.
being married should not be a disqualification for giving appointment on compassionate ground.
in Bombay high court in the case of sow. Swara Schin ku Vs. suptdg Engr.
During the course of argument, counsel for the petitioner produced a Circular of the Government of Jharkhand issued by the Personnel, Administrative Reforms and Rajbhasha Department, dated 01.12.2015, to impress this Court that earlier Rule has been amended and the married daughters have been brought within the definition of dependent and now is entitled for consideration for compassionate appointment. Basing his submission on this Circular, the counsel for the petitioner claims that her case be considered by the authority concerned. Counsel for the petitioner also produced a copy of unreported judgment of the High Court of Judicature at Bombay decided on 06.12.2013 in Writ Petition No. 11987 of 2012 Sou. Swara Sachin Kulkarni (Kumari Deepa Ashok Kulkarni) v. The Superintending Engineer, Pune Irrigation Project Circle, wherein it has been held that the claim of married daughter for compassionate appointment cannot be brushed aside. Further the petitioner submits that it is not only her moral but also legal duty to maintain her old-ailing mother for which she needs compassionate appointment.


P. Venu
(Expert) 08 June 2021

Yes, being married is no disqualification for compassionate appointment, if otherwise eligible. As such, you may apply. But please note that that such appointment is not a matter of right.

ashok kumar singh
(Expert) 09 June 2021

agreed with views of earlier experts, therefore no further comments so far.
thanks


Querist : Anonymous (Querist) 09 July 2021

Sir my mother is unemployed and my brother is minor pursuing 12th grade..my mother due is ill after severly affected by covid..so she could not take the job and she is not willing to put the burden in my brothers shoulder...My father took care of me and my husband and my little son when he was alive because my husband not having proper job though graduated..So my brother and mother are will me to take the job ...Is it possible?
---