Adoption deed was created on white paper dated: 5-10-1951.

Querist : Anonymous (Querist) 06 April 2021 This query is : Resolved

RESPECTED SIR,
ADOPTION DEED WAS CREATED RECENTLY ON WHITE PAPER DATED : 5-10-1951 AND FILED BEFORE THE HON'BLE COURT BY THE PLAINTIFF . WE THE DEFENDANTS DENIED THE WHITE PAPER DATED :5-10-1951 ON WRITTEN STATEMENT. IS IT VALID AS EVIDENCE IN THE COMPETENT COURT. AS WE WANT TO SEND THIS PAPER TO FORENSIC LAB TO IDENTIFY ITS AGE OF WHITE PAPER DATED : 5-10-1951 AND ALSO AGE OF INK .
IS IT POSSIBLE TO SEND THIS PAPER TO FORENSIC LAB BY FILING PETITION UNDER EVIDENCE ACT. CAN WE PROVE THIS PAPER IS NOT IN THE YEAR 1951 .. AND ADOPTION OF FEMALE BEFORE 1956 IS VALID ADOPTION? THANK YOU SIR.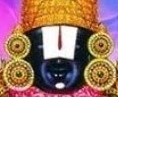 kavksatyanarayana
(Expert) 06 April 2021

For Adoption, the biological parents and adoptive parents (who wish to adopt) both parties shall perform the rites among the well-wishers, friends, and relatives if all are Hindus. If the petitioner presents the adoption of the year 1951, you can submit an application through your advocate requesting to send it forensic for the genuineness of the signature of the parties, ink and paper.

ashok kumar singh
(Expert) 06 April 2021

agreed with view of earlier experts, therefore no further comments, so far.

Thanks

Dr J C Vashista
(Expert) 07 April 2021

What was the reason for challenging an adoption deed at this stage (in the year 2021) which is stated to have been created 1951 ? Facts incomplete.
What is your concern / issue / dispute / locus standi ?
What is opinion and advise of the Counsel for defendant ?
Disclose your identity for better responses, Mr/ Ms Anonymous.

Querist : Anonymous (Querist) 07 April 2021

Thank you for your valuable reply sir .Before 1956 adoption deed on white paper is required both the biological parents and receiving parents signature are compulsory or any one of the both spouse are enough sir. Pls give your valuable suggestion.and before 1956 female adoption is valid or male adoption is valid sir. Thank you sir.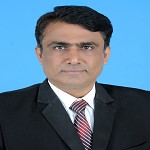 Sankaranarayanan
(Expert) 08 April 2021

You have liberty to file a petition for forensic examine. what is the reason you are challenging an adoption after so many decades.?
---