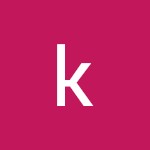 kajal sahu
(Querist) 25 March 2021 This query is : Resolved

When i was in 2nd semester of my college in B. Tech, i got UFM in exams and my theory subjects were canceled( and was awarded F) and i had to appear again in supplementary exams after 2 months for theory subjects with other students who were failed in that exams.
I was not debered deberred, i am completing my course with my other classmates ( i was punished to appear again in that semesters final theory exam only and it was UFM of category B in which students are supposed to appear theory exams again).
Right now I'm in 4th year and can it create any difficulty for me to appear in govt exams like SSC, UPSC and Bank exams?

Also also they ask if you were deberred by university, which i was not, i was just punished to appear in the exam again and what should i mention ?