Buying a unregistered flat in cooperative housing society

Querist : Anonymous (Querist) 15 March 2021 This query is : Resolved

I am buying a property in which, I will be the fourth owner. 1) Builder to party A, no agreement was made so no stamp duty was paid and no registration was done.

2) Party A to B, agreement was made but partial stamp duty was paid and no registration was done.

3) Party B to C, agreement was made again partial stamp duty was paid and no registration was done - This happened in the year 2004

4) Now I want to buy this flat, on Loan. HDFC bank said no loan can be given, because no registration has been done previously. Will I get loan from any other bank? If yes then is it advisable to buy this property, tomorrow I don't want hassle in selling this flat so want to be clear.

Please note Seller is ready to bear the stamp duty charges with penalty till date.

Thanks


K Rajasekharan
(Expert) 15 March 2021

The title of the land, as per the narration in the query, is with the original owner and not with C.

So it is inadvisable to purchase the land from C who holds no tittle or ownership in regard to the property in question.

In addition A and B also can file cases against you based on the illegal transfer arrangements or documents and you would be in legal tangles unnecessarily for many years.

No bank would give you loan for purchasing this land and you would be in trouble in future.

It is definitely not advisable in going with the purchase.



Querist : Anonymous (Querist) 15 March 2021

Let's say I do not take loan, and complete the process with registration so then there won't be anymore risk left correct ?

K Rajasekharan
(Expert) 15 March 2021

No, still there is risk and that is what I mentioned above.

Advocate Bhartesh goyal
(Expert) 15 March 2021

C has no ownership/title of property still today ownership/title vest in builder.Merely C is holding possession and agreement to sale of property does not mean that C is owner.Ownership vests either by registered document i.e sale deed/gift deed .Even A and B had also no title of property .All these sale transactions from builder to C are illegal sale transactions .


Querist : Anonymous (Querist) 15 March 2021

The society accepts C as the member and share certificate is in his name, this Is not sufficient to prove the ownership?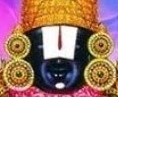 kavksatyanarayana
(Expert) 15 March 2021

No. how do you go to an un-registered flat? Even the seller pays the stamp duty, he has no right over the property.

krishna mohan
(Expert) 16 March 2021

One option that may work is the original owner to confer the POA to the party who is going to sell so that registration can be done by POA (or) the owner executes the Sale Deed afresh in your favour and they can settle the issue directly without disturbing your title.


P. Venu
(Expert) 16 March 2021

Yes, there is the inherent risk that an unregistered deed does not constitute a document of title.
---