Sale/ allotment of terrace top

Querist : Anonymous (Querist) 04 January 2021 This query is : Resolved

Hi,

My question is can a builder sell/allot a part of the Terrace top to a single flat owner in pune Maharashtra? He has mentioned in the index 2. Also

Thank.

Guest (Expert) 04 January 2021

Even in side the Courts Learned Advocates address each other with due respect and no such HI would be used or encouraged. SHIRISH PAWAR, 7738990900
(Expert) 04 January 2021

Hello,

The terrace on the top of the building is a common area that cannot be sold to anyone by the builder. Find out whether said terrace is a common area or not. If it is a common area it is illegal construction by the builder and the person who buys the said flat will be in trouble in the future.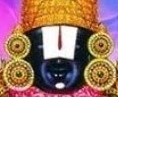 kavksatyanarayana
(Expert) 04 January 2021

No. Terrace top area cannot be sold by the builder as it is a common area as said by the above expert Mr.Shirish Pawar sir.

P. Venu
(Expert) 05 January 2021

What are the facts? What is the context?

Querist : Anonymous (Querist) 05 January 2021

Apologies.. Thank you sir..
I have also complaint in the PMC and they have sent a letter to the society to take action against the illegal construction but society is not taking any action. societies says that the builder has sold the terrace to the flat owner. and then the flat owner has constructed with sliding windows and covered roof and made 3 rooms & toilet and built an iron staircase from his balcony to the terrace.
I have also send a legal notice to the chairman but no reply. Please let me know what next step I can do to get the about rooms demolished



krishna mohan
(Expert) 05 January 2021

If the sale deed is registered with approval plan no issues. Otherwise you can take action as permissible under law.

Querist : Anonymous (Querist) 05 January 2021

Thank you also I would like to know if we could charge him 5 times the maintenance charge as per society bye laws for encroachment on the terrace?

Rajendra K Goyal
(Expert) 05 January 2021

Can file complaint with the Registrar.

May move to court against person, society and municipality.
---