Name issue

Querist : Anonymous (Querist) 04 January 2021 This query is : Resolved

In my all documents, my father's name is S B Sharma(Sri Bhagwan Sharma) but in my fathers documents his name is Sri Bhagwan. Now i have to change my address and on electricity bill his name is writtern as Sri Bhagwan so Will it create any problem? If yes then what are posible solutions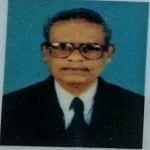 Isaac Gabriel
(Expert) 04 January 2021

Three may not be problem.If needed a notarized name reconciliaon affidavit will suffice.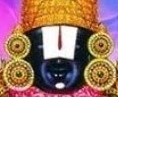 kavksatyanarayana
(Expert) 04 January 2021

No. There may not be a problem as it is for address purposes.

P. Venu
(Expert) 05 January 2021

Why should there be any problem. In our country, there is no law as to how a person's name ought to be. It is purely a matter of personal choice.

Guest (Expert) 05 January 2021

Retd Govt Officer P Venu had once again back with his Inexperienced Statements to misguide the Querist..When the mismatch of names comes in Record certainly the issue or problem would arise and necessary corrections to be made would be mandatory legally. Refer the Orders in the case of Sarvinder Singh Dhailwal --Petitioner -- VS C.B.S.E & Ors in the High Court of Punjab & Haryana at Chandigarh on Sep 6th 2017 -CWP 6933 0f 2017 the Orders Pronounced by Honorable Justice Ajay Tewari

Rajendra K Goyal
(Expert) 05 January 2021

You have documents in which name of father is spelled similarly.

Whether any objection has been raised by the concerned department while proceeding to change your address?.




---