Can partner sale property

Querist : Anonymous (Querist) 03 January 2021 This query is : Resolved

Dear Sir

We have 5 partners in Partnership Firm, out of that 4 are willing to sale property which is in the name of Firm.

4 other partners have 80 percent share in partnership each of 20 percent and 5th partner has 20 percent share in partnership.

This partnership firm owns a land (immovable property). The peice of land owned by firm is not demarketed as which 20 percent of land belongs to which partner.

Can these 4 partner sale 80 percent property to other another individual or firm, if 5th partner of firm not willing to sale property.

If they sale, which 20 percent property is of 5th partner? Can you guide?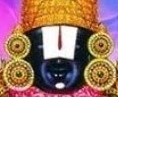 kavksatyanarayana
(Expert) 03 January 2021

No. The property is in the name of the Firm. So all the partners of the Firm have equal rights over the property. And as it is a Firm, the 4 partners cannot sell their share in the Firm. You all 4 partners in an amicable way, convince the other partner to sell the property or if the 5th partner is ready to retire from the firm, then execute a Reconstitution of partnership deed by giving amount according to his share. After his retirement, you 4 partners can sell the property.

Querist : Anonymous (Querist) 03 January 2021

Also previously all 5 partners sold part of land which is in the name of firm but four partners didn't gave 5th partner any amount or consideration in 5th partner account. Fitth partner also signed that agreement of sale. This happened in 2011. All other four partners at that time orally told her that we will adjust your compensation in the form of your share in the remaining land afterwards. So you do not take the money right now. So all the amount received was shared by other 4 partners and money directly taken by all other four partners in their bank account instead of Partnership Firm Account. So, i just want to know that sale agreement done is legally valid or not? and also please guide me can I get my share of 20 percent which was in original land. Example total land was 12 Acre. Now 8 acre sold. 4 acres remaining with partnership firm. But as 5th partner i not got any consideration because all other 4 partner told orally that we will give you extra proportionate share in remaining land of 4 acres means 20 percent of 12 acres which comes to 2.4 acre. But now they broking original promise and wants to sell 80 percent land of remaining 4 acres directly without my consent?

Please guide why can I do?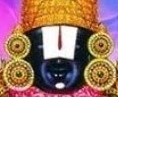 kavksatyanarayana
(Expert) 04 January 2021

With all the documents, Firm deed, sale deed, you shall consult an experienced CA or an advocate who is dealing in Partnership businesses for further guidance as it requires verification of all the material.

P. Venu
(Expert) 04 January 2021

Why you are posting material facts in piece-meal?

Dr J C Vashista
(Expert) 05 January 2021

Very well analysed, opined and advised by expert Mr. Kavksatyanarayanan, I endorse and appreciate.

Dr J C Vashista
(Expert) 05 January 2021

It would be better to consult and engage a local prudent lawyer for appreciation of facts/ documents, professional advise and necessary proceeding

krishna mohan
(Expert) 05 January 2021

Your first transaction appears to be barred by time. But, if you can prove about cheating, you can demand explanation and compensation for the first sale as promised or ask for retirement with due compensation including the compensation for sold asset. Amicably settling can resolve. You can see the partnership deed for arbitration clause if any and if so, you can ask for arbitration or conciliatin or mediation to resolve the issue amicably.

Rajendra K Goyal
(Expert) 05 January 2021

In partnership, action by any one partner is binding on the firm till partnership deed provide otherwise.

It would be better to settle amicably or proceed to dissolve the partnership.


Rajendra K Goyal
(Expert) 05 January 2021

Repeated query:

https://www.lawyersclubindia.com/experts/can-partner-sale-property-727361.asp
---