Housing society transfer fee and donation for gift deed flat

Querist : Anonymous (Querist) 02 January 2021 This query is : Resolved

Hi Sir,
I have received a flat from my father owned by him by gift deed when I tried to change the name in society society members are asking transfer fee and donation for transfer premium of 30000 rupees I would like to know the society transfer charges in case of gift deed along with society transfer charges
Even society has asked me to provide undertaking on stamp duty in notary, indemnity bond on 500 stamp paper and Declaration come under taking which is not mention in society bylaws kindly suggest on same Can society ask for Identity bond,Declaration cum Undertaking which is not mentioned in society bylaws?

Advocate Bhartesh goyal
(Expert) 02 January 2021

Society can legally demand the ownership transfer fee but can not demand any donation or furnishings indemnity bond or any declaration/undertaking.

Rajendra K Goyal
(Expert) 02 January 2021

If the requirements asked by the society is against the bye-laws, lodge complaint with the Registrar of the Societies.

Querist : Anonymous (Querist) 02 January 2021

What is the ownership transfer fee in case of Gift deed?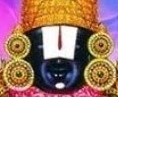 kavksatyanarayana
(Expert) 02 January 2021

To my best known, the payment of premium is not applicable in case the flat has been transferred to a member of his family but the transfer fee of Rs.500/- shall be payable.



Dr J C Vashista
(Expert) 03 January 2021

I respectfully differ with the opinion and advise of experts.
Cooperative Soceities Act / Rules governing the CHS are a State subject applicable on the issue. Bye-Laws adopted by the Society has to be in consonation with the Act and Rules passed by concerned State / UT Legislature.
Similarly stamp duty (for undertaking and declaration) is again a State subject, wherein none of the States / UT in India ask for Rs. 500/- stamp paper for either of the said document.
The author has concealed his / her identity and posted this question as "Anonymous", reasons best known to him / her only, hence do not deserve to be obliged by experts.

Dr J C Vashista
(Expert) 03 January 2021

The demand of Managing Committee qua donation / transfer fees is invalid and illegal.

P. Venu

(Expert) 03 January 2021

The ownership of the flat stands transferred on the execution of the gift deed and acceptance by the donee. The Society's role is limited to transferring the membership in the Society, based on the gift deed. You need to pay the prescribed fee and furnish documents as prescribed under the concerned laws and bye-laws.
---