Ancestral property

Querist : Anonymous (Querist) 08 November 2020 This query is : Resolved

we have a old ancestral property in the name of my grandfather's uncle , who do not have any children. My grandfather was his only nephew he adopted him. My grandfather was living on that land died 40 yrs back he had four sons and one daughter. who are living on that land they built their houses on that land.. Now few years back all of them (4 uncles and one bua) mutually divided that land , duly signed on a stamp paper and agreed on the division..
My father has died my part of land we have a house electric connection in my fathers name . How to get it registered in my name so that I could get loan. I have all the old documents in name of my uncle of grand father.all documents are in urdu.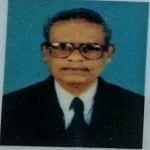 Isaac Gabriel
(Expert) 08 November 2020

Get legal heir certificate from the revenue authorities, name transfaer with local body.You need not go in for registration as the property devolves on you.

Rajendra K Goyal
(Expert) 08 November 2020

All legal heirs of your father may execute registered release deed / gift deed / sale deed in your favor.

Show all documents to local lawyer and discuss in detail.

Advocate Bhartesh goyal
(Expert) 08 November 2020

Yes, get legal heir certificate of your father and if other legal heirs of your father execute registered relinquish deed in favour of you then you will be absolute owner of property.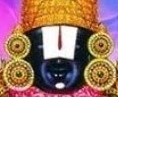 kavksatyanarayana
(Expert) 08 November 2020

You stated in the query that "my grandfather was living 40 years back and had 4 sons and one daughter. But your grandfather had 4 sons including your father or excluding? With your father, your grandfather had 5 sons and one daughter? And also stated that my part land and house electric connection. Is the house in whose name? Your query is not at all clear. Anyhow, your father had an equal right over the property with other legal of your grandfather. So for your father's share, your father legal heirs have an equal share over his share of property.

Querist : Anonymous (Querist) 08 November 2020

we are living in our portion mutual agreed division on stamp paper. My father built a house in our portion electricity connection is on his name. earlier house tax was also paid on his name now my mother is paying house tax. But all the land documents are very very old and in the name of my grand father's uncle..I am the after grand father's uncle -- grand father -- my father -- now me .I can stay in my house but I want to rebuild my house but the land documents are in the name of my grand father's uncle.

P. Venu
(Expert) 09 November 2020

Admittedly, there had been a division of property among the father and his siblings. Though, may be, unregistered, the partition is valid and binding.

Consequent to the death of your father, the property is jointly vested with all the legal heirs. All the legal heirs can join together and execute a settlement or partition deed. Based on the said deed mutation could be carried out on revenue /municipal records.
---