Property dispute

Querist : Anonymous (Querist) 23 September 2020 This query is : Resolved

Respected Experts,
i and my brother both live together in the same house, and both are together in the business as well, I purchased 2 lands in my name and my brother purchases 8 lands in his name,
now can I get the share of the other 3 lands as we both should get equally everything at the time of partition.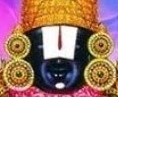 kavksatyanarayana

(Expert) 23 September 2020

Actually you have no right over the properties purchased by your brother and he has no rights over the properties purchased by you. If you both purchased the properties from joint funds and mutually and amicably agree you can do partition in equal shares.

Sri Vijayan.A
(Expert) 23 September 2020

The brother is owner for the properties bought on his name.
If the property bought for the Hindu Undivided family or from common fund.You can ask your brother to settle the three property in your name.


Advocate Bhartesh goyal
(Expert) 24 September 2020

Settle the issue amicably else you both have to fight for your rights in court and have to spent not only lot of time but also moNey.

Dr J C Vashista
(Expert) 24 September 2020

Amicable settlement with your brother would be best option in your case. SHIRISH PAWAR, 7738990900
(Expert) 24 September 2020

Hello,

You cannot claim the properties of your brother. If you have contributed to purchase the properties in the name of brother only in that case you can claim the properties of brother.

Rajendra K Goyal
(Expert) 24 September 2020

Legally you can not claim the property which is in the name of your brother, nor he which is in your name.

Through amicable settlement, you can settle. In some states gift of property to family member attract nominal / nil stamp fee.

P. Venu

(Expert) 24 September 2020

Facts posted do not suggest any dispute at all.

krishna mohan
(Expert) 25 September 2020

Well advised by experts. Amicable settlement is the best and efficient way.
---