Chennai flat re development issues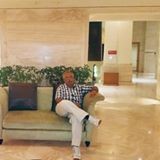 Rajasekar Venkatesan
(Querist) 10 September 2020 This query is : Resolved

There are 90 owners in a registered association of Flats in CHennai
The building is damaged and few are totally rendered unusable.
In a General Body Meeting attended by 67 owners, it was decided to reconstruct the flats through JV with a builder.
Now 89 owners have signed written consent to go for re-development through the builder
One owner is not cooperating.
Is there any legal remedy to get the owner onboard? All are suffering due to this one owner.
Kindly guide and suggest
Thanks

Dr J C Vashista
(Expert) 11 September 2020

Either leave him all alone at proceed or stop his amenities and facilities.

Rajendra K Goyal
(Expert) 11 September 2020

Law can not force anybody to agree for redevelopment. Proceed in accordance to law in such cases.

discuss with local lawyer.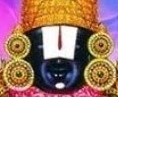 kavksatyanarayana

(Expert) 11 September 2020

In bylaws of all the societies, there shall be a clause regarding the Quorum for General Body and Executive Body(Governing Body) and usually, the quorum for General Body is either 2/3rds or 3/5ths of the members present to the meeting. If so you can leave that person who is not agreeing because there is a quorum of the GB.

P. Venu
(Expert) 12 September 2020

Yes, the easiest option is to leave the dissenter out. However, since it is a case flat redevelopment, it may not be possible to take up the redevelopment excluding one flat. Certainly, the majority is not a justification for taking law in their hands.

The situation is novel; there are not enacted legal provisions to deal with the issue. If so, only solution could be file a civil suit based on compulsions of equity. There are legal principles that could be relied upon. You really require a lawyer, truly professional in the sense of the term.

Rajendra K Goyal
(Expert) 13 September 2020

Whether the municipality has declared the building as dangerous / not worth living?

In such case court can be approached for orders of redevelopment.
---