Confirming party to gift deed required or not?? urgent reply

Arpit lalan
(Querist) 04 September 2020 This query is : Resolved


I1. original agreement for flat in mumbai is jointly owned 50-50 by husband and wife.executein 1992
2. after husband passed away in 2016, persuant to his will full name was effected only on wifes name in the share certificate
3. mother wants to execute a registered gift deed to the extent of 100% on sons name.
4. only legal heirs are mother son and married sister.
5. will is not probated as yet.
now, the question arises is IS THE SISTER NEEDED TO BE A CONFIRMING PARTY TO THE GIFT DEED, OR EXECUTE A RELEASE DEED IN FAVOR OF HER BROTHER?

OR

CAN THE MOTHER EXECUTE GIFT DEED WITHOUT SISTERS KNOWLEDGE AND ALSO SIMULTANEOUSLY APPLY FOR PROBATE

can the future buyer after the gift deed to the son raise a concern and force for a release deed at that point in time if the sister is not a confirming party to the gift deed and neither has she released her right.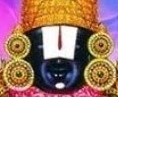 kavksatyanarayana
(Expert) 04 September 2020

The flat is in the name of the wife and husband. so both are equal rights over it. Now the husband is expired. So the husband's share of 50% shall be devolved among the wife, son, and married daughter in equal shares. The wife has full rights on her 50% share and 1/3rd share in husband's property and she can do it as she wishes. so the married sister may execute a release/relinquishment deed for her share in favor of brother and mother.

Arpit lalan
(Querist) 05 September 2020

Sir I thank you for your prompt reply.
However, if the will is probated in due course after the registration of the gift deed without the sister knowing and then when high court send her the notice if she is then ok with it then my mother's title is no more defective.

However if the gift deed is executed between mother (donor) and the son as donee can she later take objection? Can a buyer for the flat later after transfer to son's name insist on release deed?
Isn't the mother's 100% right in the flat now valid because she is in her life time giving it to her son and not willing it away.

So how does the question of release deed or as confirming party arise ?

Dr J C Vashista
(Expert) 05 September 2020

The question paper lacks clarity qua locus standi and/or concern of author the post.

P. Venu
(Expert) 05 September 2020

The facts posted suggest the mother is the absolute owner of the flat. She can deal with it at her discretion during her lifetime. There is no legal necessity in getting confirmation or concurrence from the legal heirs.

Rajendra K Goyal
(Expert) 05 September 2020

Mother is absolute owner, she can execute gift / sale deed in favor of anyone, no need of consent / release from sister or anyone.
---