Purchase agricultural land in gujarat

pandya
(Querist) 31 August 2020 This query is : Resolved

I am a farmer thru inheritance from my father,My father expired in 1995,thru inheritance a part of agricultural land was transferred to my mother,2 brothers & 3 sisters,In the year 1999 due to seperation in our joint business this agricultural land was transferred to my cousin brother,thru a gift deed , At present my mother nor I do not own any agricultural land, I would like to know if I can buy agricultural land in Gujarat now, Thanks



Rajendra K Goyal
(Expert) 31 August 2020

You are not having agricultural land in your name at present.

Can buy in the name of your relative who is having agricultural land in his name. Later he can transfer it to your name.

Discuss in detail with local lawyer.


Shilesh Patel
(Expert) 31 August 2020

discuss with the local lawyer from Gujarat. state laws applies.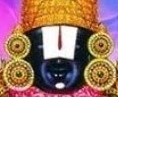 kavksatyanarayana
(Expert) 31 August 2020

As per me, at present, you are not a farmer. So you cannot purchase agricultural land. You can ask your cousin-brother to gift you some land. If your brother gift you agricultural land then you can purchase the agricultural land.

Dr J C Vashista
(Expert) 01 September 2020

Local laws apply.
It is advisable to consult a local prudent lawyer.

P. Venu
(Expert) 01 September 2020

Yes, local laws apply. To my knowledge, the competent authority can make exemptions in deserving cases.
---