Temporary injunction cannot be decided along with suit

Querist : Anonymous (Querist) 01 July 2020 This query is : Resolved

Order has been passed on temporary injunction application that the application will be decided along with the suit. Now advocate of plaintiff filed an application for urgent hearing of temporary injunction application. Is it maintainable? If not then please give me case laws.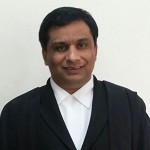 PARDEEP KUMAR
(Expert) 02 July 2020

Yes, it is maintainable, if it discloses some new facts and circumstances.

Dr J C Vashista
(Expert) 02 July 2020

When the Court has kept the application u/o XXXIX Rule 1 & 2 CPC filed by plaintiff to be decided with main suit, it implies that prima faice there is "no" case and balance of convienance in favour of applicant for grant of injunction.
Filing another application without change of circumstances may attract cost on applicant u/s 35A CPC SHIRISH PAWAR, 7738990900
(Expert) 02 July 2020

Hello,

It is maintainable, court will consider the application for urgent hearing as per merits of the application he has to show the urgency.

Querist : Anonymous (Querist) 02 July 2020

Thanks for the support. Any case law on that point?

Rajendra K Goyal
(Expert) 02 July 2020

Defendant have right to oppose the application.
Such application can be accepted on merits and basis / grounds for urgent hearing.

---