How to stop accused from leaving india

Ranvijay Chaudhary
(Querist) 18 May 2020 This query is : Resolved

How to stop accused from leaving India.

Guest (Expert) 18 May 2020

Discuss in detail with an Local Good Criminal Side Advocate and he would take care.

Hemant Agarwal
(Expert) 18 May 2020

1. To stop a person from escaping from India, you would need a Court Order. Get the Court order and inform the immigration & police offices.

Keep Smiling .... Hemant Agarwal
VISIT: www.chshelpforum.com

P. Venu
(Expert) 18 May 2020

You cannot avail of such quick remedies under the law based on mere assumptions and presumptions, without even filing FIR. If you really have a case, first step is to file the FIR.

Raj Kumar Makkad
(Expert) 18 May 2020

Why are you delaying in lodging FIR? Had you lodged it, police might have arrested him and thereafter he might have surrendered his passport on the asking of the police or the court.

Don't waste time and lodge FIR immediately. If the grounds for the arrest are found, the police shall arrest him and shall not allow him to leave the country. Flights shall operate only after 31st may 2020.

Ranvijay Chaudhary
(Querist) 18 May 2020

Ok sir Thanks, Will do the same..

Raj Kumar Makkad
(Expert) 18 May 2020

You are aways welcome Mr. Ranvijay.

Rajendra K Goyal
(Expert) 19 May 2020

You said:
I have to file an FIR against accused and I know that when he will come to know about FIR he will run away from India in next flight.

Reply:

Law can prevent him to fly away, immediately lodge FIR. Get him arrested if possible. Your lawyer can approach court for asking him to surrender passport, not to leave India without court permission.


Rajendra K Goyal
(Expert) 19 May 2020

You said:
1. Is it possible for accused to run away from India if FIR is filed.

Reply:

Yes, accused can fly away till preventive measures as per law are not taken.

You said:
2.If Yes, then what is the solution, Is there some way by which I can take action so that he don't run away till the criminal case is finished?


Reply:

Lodge FIR get him arrested. After arrest police would produce him before Court within 24 hours, your lawyer must pray court for an order to ask accused to deposit his passport with the court and not to leave India without court permission.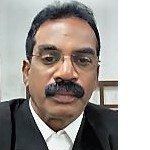 T. Kalaiselvan, Advocate
(Expert) 19 May 2020

If at all you want to prevent the person from fleeing the country, you should immediately lodge a criminal complaint against him with the local police of his residential jurisdiction.
You should pressurise the police to register FIR on the basis of your complaint immediately ad summon him to police to get him remanded to judicial custody.
If he is applying for bail, you can file an intervene petition to object to his bail application.Alternately, in the same intervene petition you may pray to the court to direct the accused to deposit the passport and hold the same in the court custody till the disposal of the case since you apprehend the accused to flee the country if his passport is not taken by court to be held by court in its custody.




Rajendra K Goyal
(Expert) 21 May 2020

You can not prevent any person to visit abroad without proper orders from court / appropriate authority.
---