Clarity on early reliving &recovery of joining bonus

Querist : Anonymous (Querist) 09 May 2020 This query is : Resolved

Respected Sir

Need your help has I'm facing a financial crisis beacuse of a sudden decision by my company of relieving me early and hence recovering of joining bonus.

I have Joined my Company on 15th June 2018. And I put down my resigination on 20th March 2020. As per my appointment letter I was suppose to serve complusary 90 Days Notice Period. which I was willing to serve. My Last working day in the system was showing has 19th June 2020 thus I was completing 2 years with the company by the time i would have left.
Everything was going on smoothly during my noice period when one fine day on 16th April 2020 my company called and informed me that they will be reliving me from the company tomorrow with immediate effect by just giving 1 days notice and they actually relived me on 17th April 2020. Now my present company is demanding from me to pay back 4 Lakhs Recovery Amount of Joining Bonus which they paid when I joinined. It had a clause that if i leave company before completion of 2 years I need to pay backthe same.
I want to ask you all the experts here the following things :-
1) Since I was willing to serve my 90 Days of Notice period completely and my actual last working date in the company was after completion of 2 years only, just beacuse of this sudden decision from companies end to relive me early am I liable to pay back this joining bonus amount of 4 lakhs back to the company.

2) Beacuse of this sudden decision I could join my new company only after a gap of 2 weeks in May 2020 therefore incurring a loss in salary for 2 weeks period since I was jobless for 2 weeks sitting in home .Also since my present company relieved me before 2 months from my actual last date Am i eligile to get some compensation for this 2 weeks of joblessness or thr remaing 2 months.

I will be very grateful if you can guide me.



Also pasting below the two extracts from my Appointment Letters for your referece :-

1) During the service period, either party to this contract shall be at liberty to terminate the same
by giving to the other 3 months notice in writing or compensation (on Basic Salary basis) in
lieu thereof. Provided that, such notice or compensation in lieu of shall not be payable by the
Company to you in the event of any contravention or violation by you, of any of the provisions
set forth in this appointment letter. It shall not be necessary for either party to assign any
reason for termination of the contract. Final decision on relieving an employee in case of
insufficient notice period or compensation in lieu thereof, or the decision to waive the notice
period vests with the Company. Any unutilized leave, as per the Company's leave policy, may
be set-off against the notice period of 3 months, at the discretion of the Company.

2) Unless otherwise specified, any reimbursements, in the form of relocation expenses / notice
pay or payment of joining bonus, will be fully recovered if your employment with the Company
ceases within two years of joining. Any payment made, in the form of relocation expenses /
notice pay or payment of sign-on bonus will be taxed as per income tax rules

3) Extract from Joining Bonus Letter : This is on assumption that you will work with the company for a period of a minium 2 years and in the event there is a seperation for any reason, the same will be recovered.from you in full. The other terms and condition will be same as per our appointment letter.



PLEAESE GUIDE ME





Raj Kumar Makkad
(Expert) 09 May 2020

As per the terms of the appointment letter, the company is not bound to tell you the reasons of reliving you earlier than the the exact date as per your notice hence there is no liability of the company to pay you for the period of the 2 weeks during which you remained unemployed.

So far the completion of 2 years period is concerned, the appointment is silent in such an eventuality which has occurred now so you should insist upon your stand that had the period of notice completed as usual, you would have completed the desired period of 2 years and it was the company only which immediately without waiting for the completion of the mandatory period of 2 years as relived without assigning any reason hence you are not liable to pay Rs. 4 lakh as demanded.

Querist : Anonymous (Querist) 09 May 2020

Dear Raj Kumar Sir. Thanks a lot for your valuable guidance. I forgot to put the following extract from my Joininig Bonus Letter Too. Can you guide me will your above guidance still holds true in the given below senario too :-

Extract from Joining Bonus Letter : This is on assumption that you will work with the company for a period of a minium 2 years and in the event there is a seperation for any reason, the same will be recovered.from you in full. The other terms and condition will be same as per our appointment letter.

P. Venu
(Expert) 09 May 2020

Yes, you are not liable to pay back the joining bonus as you could not complete the period of two years because of the hasty action on the part of the employer.

Rajendra K Goyal
(Expert) 10 May 2020

You said:
1) Since I was willing to serve my 90 Days of Notice period completely and my actual last working date in the company was after completion of 2 years only, just beacuse of this sudden decision from companies end to relive me early am I liable to pay back this joining bonus amount of 4 lakhs back to the company.

Reply:
Appointment letter is calm whether notice period would be included in service of said two years or not. You are considering the provisions which favored / suited you, company to save money played smarter, relieved you before you complete required two years.
It seems the Company has not paid you notice period pay till date, may be due to lockdown or otherwise, if you do not pay back joining bonus it would twist your arm by not paying your notice period pay and other payments due at the time of relieving. Probably company is having enough cover for its recovery. Further it would not be issuing experience letter etc. which is common in private concerns.
It depends on your mathematical calculations, whether you prefer peaceful exit or exit with dispute.



Rajendra K Goyal
(Expert) 10 May 2020

You said:

2) Beacuse of this sudden decision I could join my new company only after a gap of 2 weeks in May 2020 therefore incurring a loss in salary for 2 weeks period since I was jobless for 2 weeks sitting in home .Also since my present company relieved me before 2 months from my actual last date Am i eligile to get some compensation for this 2 weeks of joblessness or thr remaing 2 months. I will be very grateful if you can guide me.

Reply:

Due to lockdown, it may not be possible to join immediately. Your old company would pay for these two weeks as notice pay amount, they are relieving you earlier. As per appointment letter three months' pay must be paid after notice from you, it is on them whether they allow you to work or relieve otherwise.
Ask them to consider remaining notice period as service, they are relieving you and you are interested to work.



If the company is holding your notice pay amount in the name of joining bonus recovery, you can approach court for the same, provided your circumstances permit.


Raj Kumar Makkad
(Expert) 10 May 2020

Who had stopped you to post the entire relevant facts in one go and what is the need to post the facts in installments?

Anyways, in the light of your subsequently posted facts, I am of the firm opinion that both the parties to the contract are bound by its terms in letter and spirit but where the terms are contradictory to each other as is seen in your case, the interpretation of the court shall prevail. There is no such condition in the terms of the appointment letter that the company shall prevent an employee to complete his term of 2 years by immediately reliving without paying for the remaining period of notice. As your period of 2 years would have completed had the company not relived you before that date hence you cannot be held responsible for that rather the company should be blamed and as such you are not liable to return the said Joining Bonus to the company.

The company prevented you to complete the period of 2 years hence it cannot take the benefit of the term you mentioned in the subsequently posted facts.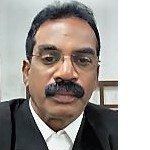 T. Kalaiselvan, Advocate
(Expert) 10 May 2020

If in your resignation letter you had made it clear that you will server the entire 90- days period and would get relieved on completion of 90 days, then the decision taken by your employer to relieve you before the completion of the said 90 days and also looking to benefit themselves by recovering Rs. 4 lakhs from you is not at all fair and may not be maintainable if you fight it out through court of law strongly.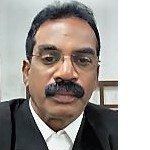 T. Kalaiselvan, Advocate
(Expert) 10 May 2020

In my opinion, instead of accepting the relieving lettr from the previous employer you should have issued a legal notice to them stating that the action taken by them is illegal and contrary to the employment offer letter conditions and after that you could have escalated the matter through a writ petition before high court in order to avoid payment of the demanded 4 lakhs.
Instead of consulting a legal consultant or a lawyer practicing in service law, you have hastily joined in a new company hence you seems to have exhausted the remedies available before you.
Since you have joined a new company you may not be eligible for any compensation for the desired two weeks also.
It is not necessary for an employee to join in a new company on the next day itself after his was relieved by his previous employer, hence your claim may not be justified or entertained.


Rajendra K Goyal
(Expert) 11 May 2020

The previous company has relieved you before completing notice period, you are entitled for the payment of full notice period.

Ask your previous company to treat you on the service for the period you were paid from that company.

It was the company which did not allowed you to complete the period of two years.

One cannot get benefit of own wrong acts.

Generally, companies never agree to release such benefits easily, court case after sending the legal notice need to be filed.

Getting due benefits in such circumstances is not easy.
---