For filling a case

Akhilesh Kumar Meena
(Querist) 10 April 2020 This query is : Resolved

can i represant my wife as a "PARTY IN PERSON" in a case of property in the high court; i am having power of attoreny in my favour

Raj Kumar Makkad
(Expert) 10 April 2020

No. Only a lawyer can represent others by way of Power of Attorney (Vakalath). You can represent yourself only.

P. Venu
(Expert) 11 April 2020

How is that the case is in the High Court - is it an appeal or writ petition?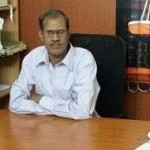 KISHAN DUTT KALASKAR
(Expert) 11 April 2020

Dear Sir,
Following information may be useful to you.
========================================================================
Please CLICK LIKE and follow me
=========================================================================
PARTY IN PERSON PRCEDURE AND RULES AND FORMAT
http://www.hcmadras.tn.nic.in/Party_In_Person_2019.pdf
Section 32 of the Advocate's Act clearly mentions, the court may allow any person to appear before it even if he is not an advocate. Therefore, one gets the statutory right to defend one's own case through Advocate Act in India. This rule is subject to certain exceptions.
• Article 19 of the Constitution of India guarantees certain freedoms to the citizens of this country which includes right to practise any profession or to carry on any occupation, trade or business. It, therefore, naturally follows that the right to practise law, which is a profession, is a fundamental right that is conferred upon all citizens of this country.
• Therefore, it can be said that the person has right to appear in any court in India. There are exceptions based on general rules that are only regulatory in nature and the main purpose is to impose reasonable restrictions in the interest of general public.
Every court has their rules which serve as a guideline for procedure implementation and these rules also talks about contending case without an advocate.
• Rules are regulatory provisions and do not impose a prohibition on the practice of law.
• These Rules prescribe that a person who is not an advocate in the High Court is obligated to file an appointment along with a local advocate. There is no absolute bar to appear.
• In fact, with the leave of the Court, a non-advocate is still permitted to appear even without a local advocate. Also, an advocate who is not on the roll of advocates in the High Court can appear along with a local advocate.
• Alternatively, even without fulfilling this requirement, an advocate who is not on the rolls of advocates in the High Court can move an application before the Court seeking leave to appear without even a local advocate and in appropriate cases, such a permission can be granted.[1]
Provision for Fighting One's Own Case as per The Provision of Civil Procedure Code
Order rule 1 of Civil Procedure Code:
Any application, appearance or act in court can be made by the following-
1. The party in person, that is a party involved in a case.
2. Any recognized agent of such part.
3. By a pleader, appearing, acting, applying on his behalf.
4. This rule is as per court's discretion.
The rules laid down are general rules and consider the appearing person not as a man but as a party in the suit. Agents, as mentioned in point number two, can only apply and not plead.
Power of attorney holder: An attorney holder is empowered to act on behalf of the principal.



Rajendra K Goyal
(Expert) 11 April 2020

Engage a lawyer.

Practically for the arguments / proceedings before High Courts study / skill / knowledge / awareness / promptness / art of presentation required which a layman or new person may not command.

Raj Kumar Makkad
(Expert) 11 April 2020

The author asks whether he can argue on behalf of his wife or not. Experts should answer this simple question in simple language. My answer is no.

Rajendra K Goyal
(Expert) 11 April 2020

Reply of expert Raj Kumar Makkad ji is to the point. agree to it.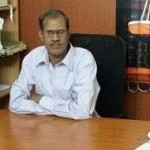 KISHAN DUTT KALASKAR
(Expert) 11 April 2020

Reply of expert Raj Kumar Makkad : Thank you Sir, I will follow your guidelines in future.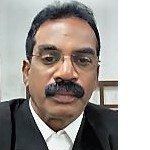 T. Kalaiselvan, Advocate
(Expert) 12 April 2020

The answer is simple that you can appear and represent your wife before court but you may not be permitted to argue the matter on her behalf even if you have a POA deed executed by her in your favor.
---