Job work agreement

Shraddha Singhi
(Querist) 19 February 2020 This query is : Resolved

Dear Experts,

Can you help me with essential clauses for job work agreement.



Raj Kumar Makkad
(Expert) 19 February 2020

Such personalized services are not offered here.

Raj Kumar Makkad
(Expert) 19 February 2020

Are you an employer or employee or a lawyer or a student?

What is your status?

Shraddha Singhi
(Querist) 20 February 2020

Well, I am an employee, i have prepared one but just dont wanna take any chance thats y asked.
I am sorry if i have hurt sentiments.


Raj Kumar Makkad
(Expert) 20 February 2020

You have hurt sentiments of anyone. Being an employee, you might have already executed/signed such agreement. If yes, post its contents and then ask about its validity or anything if you find objectionable.

Shraddha Singhi
(Querist) 20 February 2020

Yes I have drafted and it includes following clauses:

1. Introduction
2. Definition
purpose
purchase order
delivery terms
job work charges
obligation of vendor
confidentiality
subcontracting
terms of agreement
termination
force majure
no waiver
arbitration
governing law & jurisdiction
entire agree &b amendment

I just wanna know if i am having sufficient clauses or missing anything.


Dr J C Vashista
(Expert) 21 February 2020

Being an employee how and why are you concerned about necessary clause(s) to be included in "job work agreement" ??

Dr J C Vashista
(Expert) 21 February 2020

Priam facie it is an academic and fabricated topic for debate.
However, if it is a true story, it is better to consult a local prudent lawyer with relevant documents for appreciation of facts/documents, professional guidance and necessary proceeding

Raj Kumar Makkad
(Expert) 21 February 2020

Whatever you have drafted do not create any sense without having facts therein. None can judge the contents as genuine without having no fact at all.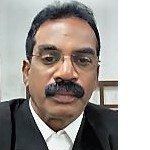 T. Kalaiselvan, Advocate
(Expert) 24 February 2020

Employment Agreement i.e. terms and conditions of employment is a contract for use when an Indian business hires a new employee. It can be used for a range of different employment types, including full time, part time and fixed term.
This Agreement sets out all of the terms of employment, including job duties, salary and benefits, work hours, confidentiality, annual leave and various other key terms.

In many cases, once an employer chooses to take on a new employee, the parties want to get started without delay. The employer may therefore wish to first provide the employee with a letter which spells out some of the key terms more briefly. In these situations, employers may wish to use a Letter of Offer for Employment, and then to follow it up with this Employment Agreement.
The employment agreement should be printed on stamp paper and then both the employer and the employee will need to sign the document, and keep a copy for their own records.
The employment may be subject to the terms and conditions of the applicable Shops and Establishments Act or Factories Act depending on the nature of activity carried on by the employer. Each State in India has its own Shops and Establishments Act which lays down certain terms regarding working hours, overtime etc.
---