Khulla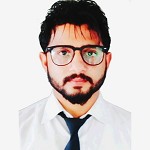 iftekhar Malik
(Querist) 05 January 2020 This query is : Resolved

after taking khula from her husband and
receive all student property from her in laws and withdraw the pending cases before the court. that after 5 months she again file a case under section 128 of CrPC and claiming maintenance amount from her husband .
I have all agreement paper in which it mentioned that she live in a separate way and in future she will never file any maintenance amount from her husband and took a sum of rupees 4 lac as an maintenance amount.That in agreement paper both parties family members signed with video recording . can anyone please send me any judgement of superior court

Raj Kumar Makkad
(Expert) 05 January 2020

She might have filed petition under section 125 Criminal Procedure Code instead of 128.

There are divergent views of different high courts on this issue whether a wife is restrained to claim future maintenance allowance if she has already obtained full and final including the amount of maintenance. General or say acceptable way is that the wife even after obtaining Khulla, can demand maintenance.

Sb Karma
(Expert) 06 January 2020

get help from local lawyer he will assist you best,with your proper documentation.And yes with some circumstances re-appeal can be done.

Hemant Agarwal
(Expert) 06 January 2020

1. Once Divorce is completed and settlement agreement is duly signed with consent, THEN Wife is now barred from making any further demands, in anyway whatsoever. Further matter u/s 125 is not legally maintainable AFTER above.

2. You can file a counter Police FIR, requesting investigation and charge-sheet, for offences like cheating, intimidation, fraud, breach of trust etc.... against the Wife, supported with all relevant supporting Documents & Witnesses. IF the Police does not take action, THEN you can file private criminal case u/s 156(3) Cr.P.C., in the local Magistrates court, seeking directions to the Police to investigate and file charge sheet.

Keep Smiling .... Hemant Agarwal
VISIT: www.chshelpforum.com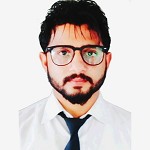 iftekhar Malik
(Querist) 06 January 2020

Thankyou very much sir/madam for ur cooperation.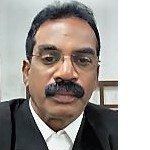 T. Kalaiselvan, Advocate
(Expert) 15 January 2020

The one time payment is made to end the litigation on maintenance, thus the husband is not liable to pay any more amount towards maintenance at any later date.
It is well settled that if any amount is paid to wife as a one time settlement to provide for her future maintenance and should not be meager or illusory. It should be sufficient for her maintenance and sustenance.
However right of the woman cannot be curtailed by awarding a sum which is too meager and which does not provide for future maintenance.
The quantum whether meager or sufficient shall be decided by court after hearing both the sides in cae the wife decides to approach court with a petition under section 125 cr.p.c. after receiving the one time settlement amount.

---