Payment of the deposit by the landlord.

Vipin Kumar
(Querist) 13 December 2019 This query is : Resolved

Hi All,

I am facing a situation, where owner is not paying me my deposit back, instead showing me a bill of close to 60K, for painting and repairing of minor things.

I was in the house for 7 years and the legal agreement does not says anything about the painting and repair work. While he is still insisting me to pay.

Please let me know what all legal options I have. If I want to file a case/complain how can i do that.

Regards
Vips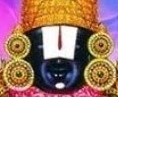 kavksatyanarayana
(Expert) 13 December 2019

To file case, consult a local lawyer.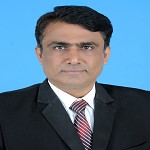 Sankaranarayanan
(Expert) 13 December 2019

I do endorse the expert sri Kavksatyanarayana , consult local lawyer and initiate accordingly

Raj Kumar Makkad
(Expert) 13 December 2019

It shall be better to negotiate over the issue as civil suit shall require more expenses and a time of more than 5 years to settle the things. As you are equally responsible for non-mentioning of the specific term about the condition of the house at the house of the vacation so beter to share the expenses mutually.

K Rajasekharan
(Expert) 14 December 2019

Your relationship with the house owner is purely contractual, the conditions of which he is also bound to respect.

In strict legal sense, you are not bound to pay the painting expenses so long as it is not specifically included in the contractual obligations and therefore you have every right to get it back.

But the only option you have to get it back legally (non-legal way is to show some muscle power or some gimmicks) is to file a case against him which is time consuming and troublesome for both.

So you will have decide what course you prefer.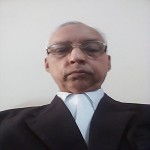 R.K Nanda
(Expert) 14 December 2019

How much is the deposit amount?

Raj Kumar Makkad
(Expert) 14 December 2019

Author has already described having no mention of painting expenses in the rent deed.

Dr J C Vashista
(Expert) 25 December 2019

Author has to clarify his locus standi/ relation with owner.
Presumably he is a tenant and paid money to landlord, is it ??
What are the terms and conditions of rent agreement, if so ??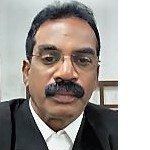 T. Kalaiselvan, Advocate
(Expert) 31 December 2019

Even there is no such condition in the rental agreement for paying the painting charges and the repair charges at the time vacating the premises, it becomes the duty of the tenant to deliver vacant possession in the manner how it was let out on rent to him.
For the said amount you may have to spend more than that by way of litigation expenses,lawyer's fee and other incidentals, besides waste of time and energy for attending the court hearing and there is guarantee for succeeding in the case after fighting it out for years.
Instead of agitating over the issue to a bigger level, it would be better that you enter into a compromise by negotiating the amount and settle the issue amicably and get relieved from the stress and tension.
---