Partnership issue

Akash
(Querist) 12 December 2019 This query is : Resolved

Sir
we had a partnership firm in 1981 in my father was a partner since than everything was going smooth.
now past 2-4 years family issue of property has started and now we came to know we some 6 members were removed from the said firm without our knowledge in 2005 and firm is also closed it seems i came to when i got one piece of paper of IT returns. we never received any share from the partnership firm.
now what to do sir?

Raj Kumar Makkad
(Expert) 12 December 2019

Obtain full documentary evidence in hand from the remaining partners of the firm and then get the same studied self or through lawyer and then only decide what action to be taken. It is impossible to believe that you kept silence since last 15 years and were unawareof the things of your own partnership.

Akash
(Querist) 13 December 2019

Sir ur thinking is right but it's a fact.
I dint knew

Akash
(Querist) 13 December 2019

Later I got the copy of 1987 IT returns copy.
So I msged for expert adv6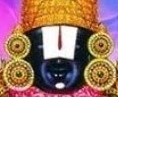 kavksatyanarayana
(Expert) 13 December 2019

You kept silent a long time as said by Mr.Rajkumar Makkad ji. Try with other partners but I think they will not coop-up with you. You luckly found the IT slip. So consult your CA (previously engaged for your firm) and he can somewhat tell you. Otherwise consult other CA for further guidance.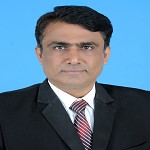 Sankaranarayanan
(Expert) 13 December 2019

where are you from? you collect relevant details as pointed by sri Makkad . What is the term of agreement? it is partnership at will or where there is no fixed term agreed for the duration of the partnership. In other words, it is completely open ended. This differs from a usual business partnership by way of agreement as this type comes to an end at any time when a partner serves a notice to dissolve the partnership on the other partner or partners providing the partnership agreement provides for this.
So point the same

Raj Kumar Makkad
(Expert) 13 December 2019

I have already told you to collect all papers from 1987 onward related to the partnership firm and then only further course of action can be decided., How can expert tell you the definite path without having iota of evidence/fact/detail leading your ousting from the firm and the terms of the partnership.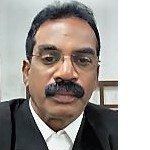 T. Kalaiselvan, Advocate
(Expert) 30 December 2019

On the basis of evidences in your possession, you may first initiate action to ascertain the facts and then initiate proper legal action to retrieve your share value from the persons who dissolved the partnership firm and taken away the share amount without giving anything to the partners.

---