Can mother give her share to one son as she desires

Querist : Anonymous (Querist) 22 November 2019 This query is : Resolved

Hi,

My father bought a 250 square yards plot( plot no 6) in a layout and got 125 square yards registered on my father's name and other 125 square yards on my mother name.

Unfortunately my father died 2 years back. He did not leave any will. We are 2 sons. My father had given my brother lot of money for his business.

Now my mother wants to give her share of 125 square yards to me and she wants us to share equally other 125 square yards which was registered on my father name. But my brother is not agreeing to it. He wants a share in my mother's 125 square yards share as well.

My question is :
1) Can my mother gift me her share as a gift deed although my brother does not agree?.

2)Will there be any issues in future in case of my mother gifts me her share ?.

3) Instead of gift deed, can my mother write a will mentioning her 125 square yard share should be given to me ?.


Guest (Expert) 22 November 2019

In case of a Will following up the Legal Process would be required.

Guest (Expert) 22 November 2019

In the 125 sq yards of your Father, your mother your brother and your self got equal share and you and your mother could execute Release Deed in favor of your brother if you wish

Guest (Expert) 22 November 2019

For the other 125 Sq Yards your Mother is the absolute Owner and she could give it any one of her Choice as per her Wish and Legally no one could object her wish

Guest (Expert) 22 November 2019

Discuss with a Senior Document Writer of the concerned Registrar Office and get executed Settlement Deed Or Gift Deed which ever is reasonable expense for the 125 sq yard of your mother which she decides to give you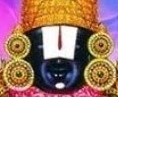 kavksatyanarayana
(Expert) 22 November 2019

Your father's property of 125 sq.yds. will be devolved among yourself, your mother and your brother and all are having equal rights. Your mother can gift her share to you or someone else as she wishes and no one can object it.

Naishadh Vyas
(Expert) 23 November 2019

In this case your fathers share without will would be divided equally among the legal heir.
for your Mothers Share it could be given to any one of her choice given that she is well in health. Health means mental health. your brother can counter challenge her decision to give her share to some one else stating here mental status is weak and he too being legal heir should get equal share as you. SHIRISH PAWAR, 7738990900
(Expert) 23 November 2019

Dear Mr. Anonymous,
Your mother can gift her property as per her will. Will gets effected after death of executor so it is better your mother execute gift deed in your favour.
Regards,


Sri Vijayan.A
(Expert) 23 November 2019

Dear Author of query,
There are two 125 yards. For first 125 yard, your father was the owner. After him, his wife and two sons are owners and each of three heirs are entitled to 1/3 share of 125 yards.That is 41.67 yards.

The second 125 yards is exclusively owned by your mother only.

So now, she is owner of one 125 yards and 41.67 yards of undivided share.

She can transfer her 125 + 41.67 yards to any one.
To any of sons OR both the sons OR to any third person, as she wish. For that transfer, other person shall not and cannot object.


There will not be any problem in future, she can transfer it to you.
Regarding 125 yards, she can make a settlement deed.
For 41.67 yards, she can make release or settlement deed.
So, in one settlement deed, she can transfer both the lands [125+ 41.67], the expenditure is also very less.

I will NOT advise, WILL. If you wish to have a WILL in favour you by considering the very low cost, you will land up in troubles, you may not get the property.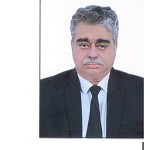 Sudhir Kumar, Advocate
(Expert) 24 November 2019

If your mother gifts the land during her life time you will face lesser problem,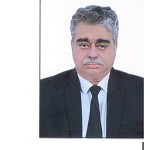 Sudhir Kumar, Advocate
(Expert) 24 November 2019

repeated

https://www.lawyersclubindia.com/experts/Brother-not-giving-shares-of-property-bought-by-our-father--714691.asp

Dr J C Vashista
(Expert) 25 November 2019

It is absurd and ridiculous to repeat same story time and again.
If you are not satisfied with the obligation of experts it is advisable to consult a local prudent lawyer for better appreciation of facts/documents, guidance and proceeding.
---