Gift deed

Querist : Anonymous (Querist) 03 November 2019 This query is : Resolved

Dear sir on the year of 2000 my grandmother had given empty land to me by unconditional gift deed method but now her younger daughters has convinced her by saying badly about us
And now my grandmother is joined with them and sent notice to me so can you help me by clarify my doubts thats is it possible to cancle the gift deed by law
And its self acquired property and my grandmother had bought it as own and on year of 2000 she done this gift deed settlement with out any conditions.

Thank you

Dr J C Vashista
(Expert) 03 November 2019

Any gift is irrevocable once it has been accepted by donee.
There is no chance of getting the gift deed cancelled which was registered in the year 2000.
Unbelievable statement made by anonymous author.
However, consult a local prudent lawyer for better appreciation of facts/ documents, guidance and proceeding, if there is some truth in the story.

Querist : Anonymous (Querist) 03 November 2019

Dear sir thank you for urs advice and i would like to inform u that now my grandmother condition is memory lose so that their younger daughters are saying we can easily break this gift deed by law like this they are talking and sent notice by advocate.

But I have changed patta chitta even having electricity on my name however now they are talking you cant do anything and soon you will lose ur property


krishna mohan
(Expert) 04 November 2019

You can respond to the legal notice through a legal expert specialized on property matters after perusal of such title of property claimed by you. I agree with expert views that once gift is registered it can not be cancelled.

Querist : Anonymous (Querist) 04 November 2019

Thank you for yours advice sir

Hemant Agarwal
(Expert) 07 November 2019

1. IF said Gift Deed was NOT duly Stamp Duty paid and Registered before the taluka Registrar of Sub-Assurances, THEN the Gift Deed is legally not enforceable and sister can claim what she is claiming. Check the Gift Deed documents etc....

Keep Smiling .... Hemant Agarwal
VISIT: www.chshelpforum.com

Querist : Anonymous (Querist) 08 November 2019

Dear sir tk u for urs reply
I would like to brife the case staus now on Wednesday this case has been come to court in the plaintiff petition we came to aware following detials that is they are saying this gift deed registration was not done in exact registration office even the doner was having problem in eyes so that they couldn't read the gift deed document and do signature and it was illegally registered in an other area registration office.
So that cancle this deed like this they written in the petition
But that time my grandmother is having proper vision and there was no problem in their eyes even we done registration at exact register office in the front of registration officer

Yesterday i have checked the case staus by ecourt online in staus i seen below

First hearing date 20th November
Next hearing date 20th November
Stage of case is issue of service
Petitioner list seen the petitioner name
Responded list seen my name along with the sub registrar

Code of civil procedure under act section 7 rule 1.

But i have not yet get court summon in hand in the meanwhile kindly explain me what is the meaning of above mentioned ecourt staus

Thank you sir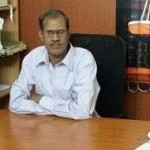 KISHAN DUTT RETD JUDGE
(Expert) 08 November 2019

Dear Sir,
Normally gift deed cannot be cancelled without the consent of Donee. As such you may protest the same.


Querist : Anonymous (Querist) 08 November 2019

Thank you sir but please explain me about section 7 rule 1

Adv. Vaishali Harish Gore
(Expert) 13 November 2019

if Gift Deed is not registered then it is not valid.
who is having possession of gifted property?


Querist : Anonymous (Querist) 13 November 2019

Thank you for yours reply madam Its on my name only even i have changed patta chitta a also but now they are trying to cancle the deed by court and coming 20th of this month its coming for first hearing

Querist : Anonymous (Querist) 13 November 2019

Thank you for yours reply madam Its registerd on my name only even i have changed patta chitta a also but now they are trying to cancle the deed by court and coming 20th of this month its coming for first hearing SHIRISH PAWAR, 7738990900
(Expert) 17 November 2019

Dear Anonymous,
Dont worry now as it is registered and patta is also changed. You have very good case so you have to fight out the case.
Regards,


Querist : Anonymous (Querist) 17 November 2019

Really thank you sir case first hearing date announced by court and seen it through e court online and its on 20th of this month but so i didn't get summon from court can i know that what is the reson of it
---