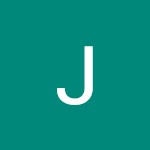 Jibanananda Goswami
(Querist) 07 July 2019 This query is : Resolved

My friend is growing mushroom for a few years. Recently I suggested him to register himself into some online eCommerce sites and sell his product at retail rate also. For example, the company purchase his mushroom at rate Rs 600 per KG but the same product is listed in amazon.in at Rs 1000 per Kg. So it is really beneficial to sell a part online at retail price and send the remaining to companies at wholesale rate.

But while trying to get a seller account on Amazon, I saw that GST number is mandatory. So I tried to help him register into GST portal also. But the portal is asking for "Legal business name" and PAN number for that business. The candidate is a farmer and does not have any registered business name or trade license. He has PAN card on his personal name.

My question is
Can a citizen get GST number is such situation? Or what are the must-have requirements for it?

Thanks in advance.