Challenging an old entry of 1937

Rucha Pawar
(Querist) 15 November 2018 This query is : Resolved

there were 3 brothers A,B, C,.Mortgage deed was entered between A and B in the year 1937, 'A' mortgaged his undivided 1/3 share amongst the property bearing s.no. 743A of nashik, the mortgage mutation entry was entered in the other rights column of the joint family property being s.no. 743A , after partition deed the joint property was divided in between these three brothers and 1/3 portion to each brother was confirmed . The mutation entry on old survey number was shifted to new survey number 743A /1, which is purchased by us in the year 2009, from C. now the legal heir of B creating problem to us and claiming ownership, how the entry be challenge and removed. please guide us we have file application under section 155 of MLRC but no reply.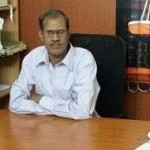 KISHAN DUTT KALASKAR
(Expert) 15 November 2018

Dear Sir,
You have done right thing. The law is as follows.
The Collector may, at any time, correct or cause to be corrected any clerical errors and any errors which the parties interested admit to have been made in the record of rights or registers maintained under this Chapter or which a revenue officer may notice during the course of his inspection:

Provided that, when any error is noticed by a revenue officer during the course of his inspection, no such error shall be corrected unless notice has been given to the parties and objections, if any, have been disposed of finally in accordance with the procedure relating to disputed entries.

P. Venu
(Expert) 16 November 2018

In Maharashtra, it is time consuming to get a decision from the Revenue Authorities. However, there is no need for concern as the facts are unequivocal and entries in Revenue Records are not absolute as to title to property.

Rucha Pawar
(Querist) 11 March 2020

Dutt sir thank you so much , but i have tried this also ,after submission of the application to collector, the officials transferred the application to revenue officers...and again the same procedure follows , "we have replied to your application ..." kindly guide on this

Rucha Pawar
(Querist) 11 March 2020

Venu sir , thank you so much, you are right sir, mutation entries does not convey any title ,Hon'ble Supreme court's judgement is there on this , but with the help of these records the respondent creating various litigations in civil court and in high court.

Raj Kumar Makkad
(Expert) 11 March 2020

Filing cases is a legal right of an individual which cannot be obstructed but it shall be better to get those cases dismissed from the competent court of law on the basis of the previous judgments, one of which has already been mentioned by you in your latest posted facts.

Rucha Pawar
(Querist) 11 March 2020

Raj Kumar sir, thank you for your reply..

Raj Kumar Makkad
(Expert) 11 March 2020

You are always welcome Ms. Rucha.
---
You need to be the querist or approved LAWyersclub expert to take part in this query .