Withdrawal of perjury proceedings

Querist : Anonymous (Querist) 17 June 2018 This query is : Resolved

Some matrimonial cases are running between x and her wife y.separated wife y filed a case of 125 crpc against husband where she makes some false statements relating her job and being aggrived from those false statements husband x files an application of crpc 340 read with 195 and prays the family court to take appropriate actions against her wife for her false statements which are supported by sworn affidavit. After preliminary inquiry being satisfied from the application of husband family court registrar lodge a complaint against wife in a competent court and a case has got registered in the title named -state vs.wife y. Now after registration of such case wife feels her mistake and request the husband for ending such type case proceedings in the welfare of family and kids and wants to come back at husband's home with full compromise. my question is- are there any ways available with husband by which he can stop such perjury proceedings ? Is it possible via 482 that such proceedings may be stopped by high Court upon the joint request of both husband and wife as States involved in it ?will state permit such type situation?

K Rajasekharan
(Expert) 17 June 2018

Forgery is a non- compoundable, non-bailable offence and hence her husband cannot do much in ending the proceedings against her.

The Section 482 is a residuary power of wider amplitude of the court to be used to secure ends of justice when there is no direct provision to do so.

Vijay Raj Mahajan
(Expert) 17 June 2018

Section 498a IPC cruelty complaint case is also state case, non-bailable, non-compoundable offence and High Courts in India under section 482 Cr.P.C has allowed quashing of FIR and all relating proceedings after both husband and wife compromised their dispute and settle their matrimonial issues.
The present matter too arose out of matrimonial dispute between both and which got resolved by a compromise so keeping the similar principle of law which courts have held to settle down the matrimonial matter in an amicable manner and to avoid unnecessary criminal litigation.
Section 195, 198 IPC matter relating to perjury arose out of false affidavit of wife about her employment just to get order for her maintenance against the husband, this otherwise not straight an offence against the State although the affidavit presented in the court proceedings only. Considering not being matter of very grave intensity this criminal proceedings after compromise between both parties and in the interest of justice should be quashed.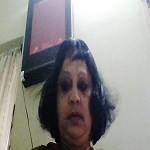 Ms.Usha Kapoor
(Expert) 17 June 2018

I agree with Vijay Raj Mahajan.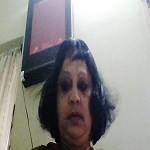 Ms.Usha Kapoor
(Expert) 17 June 2018

I agree with Vijay Raj Mahajan.

Querist : Anonymous (Querist) 17 June 2018

thank you vijay Raj sir I will be more happy if you can provide any such previous citation about such compromise if you still remember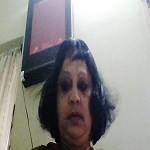 Ms.Usha Kapoor
(Expert) 18 June 2018

I agree with vijayRaj Mahajan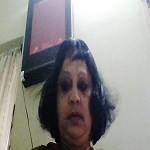 Ms.Usha Kapoor
(Expert) 18 June 2018

I agree with Raj Mahajan

Kumar Doab
(Expert) 18 June 2018

Pls post with your ID and not as AQ and you can get many replies.
Your ID does not mean your email id or phone number and don't post these also.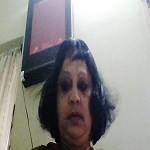 Ms.Usha Kapoor
(Expert) 19 June 2018

I agree withVijay Raj Mahajan.
---
You need to be the querist or approved LAWyersclub expert to take part in this query .