Trespass and kidnap

Athi Vishal HD
(Querist) 29 April 2018 This query is : Resolved

Sir
1.On 19.04.18 my brother/mother in law entered/tresspased my house without my consent and attempt to kidnap my minor child's.

2. On 28.04.2018 my mother in law kidnaped my child's.


Pl let me know the IPC section for the above acts bcz police has not yet registered fir. They only regd NCR. If I know the IPC sections It will b helpful for argue with police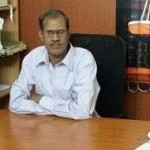 KISHAN DUTT RETD JUDGE
(Expert) 29 April 2018

Dear Sir,
Following is the wonderful judgment on this point.
Please visit the link also
================================================================================
Kidnapping Of Child A Bailable Offence Under IPC Becomes Non-Bailable Under JJ Act: A Discussion By Rakesh Kumar Singh...

In the present paper, we will discuss the effect of newly enacted Juvenile Justice (Care and Protection of Children) Act, 2015 vis a vis offences related to kidnapping and abduction as envisaged in IPC, 1860. We know that kidnapping of a child below certain age (different for male & female) from lawful guardian is an offence punishable upto 7 years imprisonment but... is a bailable offence. Prime issue herein is whether the enactment of new JJ Act which covers every persons under 18 years of age irrespective of gender affects the nature of offence of kidnapping. A purposive reading of JJ Act will go to show that it really affects the kidnapping provisions of IPC on crucial aspects....

There are some provisions of JJ Act such as Section-84, 85, 86 which need consideration. Section-84 deals with kidnapping of child and reads as under: "For the purposes of this Act, the provisions of sections 359 to 369 of the Indian Penal Code, , shall mutatis mutandis apply to a child or a minor who is under the age of eighteen years and all the provisions shall be construed accordingly"

http://www.livelaw.in/kidnapping-child-bailable-offence-ipc-becomes-non-bailable-jj-act-discussion-rakesh-kumar-singh/

=====================================================================================================
IPC Chapter XVI
S. 363
Punishment for kidnapping
Description
Whoever kidnaps any person from India or from lawful guardianship, shall be punished with imprisonment of either description for a term which may extend to seven years, and shall also be liable to fine.
Classification u/schedule 1 CrPC
Offence
Punishment
Kidnapping
7 Years + Fine
Cognizance
Bail
Triable By
Cognizable
Bailable
Magistrate First Class
Composition u/s 320 CrPC
Offence is NOT listed under Compoundable Offences
IPC Chapter XVI
S. 363 A
Kidnapping or maiming a minor for purposes of begging
Description
Whoever kidnaps any minor or, not being the lawful guardian of a minor, obtains the custody of the minor, in order that such minor may be employed or used for the purposes of begging shall be punishable with imprisonment of either description for a term which may extend to ten years, and shall also be liable to fine.
Whoever maims any minor in order that such minor may be employed or used for the purposes of begging shall be punishable with imprisonment for life, and shall also be liable to fine.
Where any person, not being the lawful guardian of a minor, employs or uses such minor for the purposes of begging, it shall be presumed, unless the contrary is proved, that he kidnapped or otherwise obtained the custody of that minor in order that the minor might be employed or used for the purposes of begging.
In this section
"begging" means:
soliciting or receiving alms in a public place, whether under the pretence of singing, dancing, fortunetelling, performing tricks or selling articles or otherwise;
entering on any private premises for the purpose of soliciting or receiving alms;
exposing or exhibiting, with the object of obtaining or extorting alms, any sore, wound, injury, deformity or disease, whether of himself or of any other person or of an animal;
using a minor as an exhibit for the purpose of soliciting or receiving alms;
"minor" means:
in the case of a male, a person under sixteen years of age; and
in the case of a female, a person under eighteen years of age.
Classification u/schedule 1 CrPC
Offence
Punishment
Kidnapping or obtaining the custody of a minor in order that such minor may be employed or used for purposes of begging
Maiming a minor in order that such minor may be employed or used for purposes of begging
10 Years + Fine.
Imprisonment for Life + Fine
Cognizance
Bail
Triable By
Cognizable
Cognizable
Non-Bailable
Non-Bailable
Magistrate First Class
Court of Session
Composition u/s 320 CrPC
Offence is NOT listed under Compoundable Offences

http://devgan.in/ipc/section/363/

Kumar Doab
(Expert) 29 April 2018

You are the biological father of child.
Approach/Meet DCP, CP, DGP ..
And more importantly lean on your own very able LOCAL senior counsel of unshakable repute and integrity specializing in Family/criminal matters and well versed with LOCAL applicable rules/laws/precedence's and having successful track record…. and worth his/her salt

It is clear that you do not want to take help of your community leaders etc and pick up your child from unjustified custody ……… and entangle into any altercation with aggressive in laws that can commit transgression.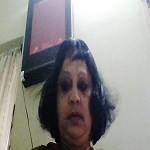 Ms.Usha Kapoor
(Expert) 30 April 2018

I agree with experts. But you can also file;e Habeas corpus writ against your/brother and Mother in law in law. in High court to get back custody of your child. It is only th Private writ enforceable against a private person.

Dr J C Vashista
(Expert) 30 April 2018

Move a writ of habeas corpus before High Court through a local prudent lawyer.

P. Venu
(Expert) 30 April 2018

The facts posted suggest that there are deeper issues. Please post the material facts and the real issue.
---
You need to be the querist or approved LAWyersclub expert to take part in this query .