Can a employment contract can have clause for termination

Nitin Verma
(Querist) 17 November 2017 This query is : Resolved

Dear Sir, I am Nitin and i worked for pvt bank which have terminated me without assigning any reason for same.I want to know in contract for employment. Can an employer in its contract can put a clause of termination without giving notice period even for a single day,i.e with immediate effect without any reason.What are possibilities that such a contract itself is wrong ?

Vijay Raj Mahajan
(Expert) 17 November 2017

This termination of job is unlawful as it was done without serving proper notice to the employee. The termination should be challenged in the labour court.

Guest (Expert) 17 November 2017

When agreement/ contract 'WAS' signed in the past, the term 'CAN' in the present has no relevance. The question could have been raised before entering in to the agreement. Terms of contract can prevail, unless any term violates the laws of contract

However, about validity of the terms of contract can be judged only after examination of the contract document/ offer/ order of appointment. Any advice without examination of the contract of appointment may prove to be harmful and against your interest.

Rajendra K Goyal
(Expert) 17 November 2017

You have signed the agreement, you are bound with the terms.

Any agreed term is valid till challenged and held otherwise by the court.

Kumar Doab
(Expert) 17 November 2017

The basic thing is:
The private contract of the private bank can not prevail upon the enactments that apply to the establishment/employer/employee.
On the contrary the enactments that apply to the establishment/employer/employee shall prevail upon the T&C inserted by employer in any private/internal appointment order/agreement/rule/policy drafted/crafted by employee and signed with employee……………………….in the past or present or future…………..

The point to ponder is if you are covered by the enactments.
The next is : Are you terminated and do you want to contest the termination order?
The examination of appointment order is not at all any immediate requirement and IT being imp. document you must not run to share IT at all, with anybody.


Kumar Doab
(Expert) 17 November 2017


While posting such queries employee should post basic information!
What is this establishment; Commercial, Industrial?
What is its nature of business say; IT, ITeS?
How many persons are employed in it?
What is your designation and nature of duties?
How many persons report to you?
Do you have any power to sanction leave/increment/appoint/terminate/appraise etc etc ?
You are in which state? Since how many months you are working? Are you under probation period or your service is confirmed in writing?

Do standing orders (model/certified) apply to establishment and your designation?
What is notice period as per appointment letter/offer letter and what was notice period tendered by you?
Was ever any stinker, memo, show cause notice on any misconduct issued to you?
Does the establishment have its appraisal system? Do you have copy of signed appraisal forms, matrix, KRA's, performance date? How was your performance?
Are you a member of employee's/trade unions?
Has the establishment issued/supplied, offer letter, appointment letter, salary slips of all months, PF number and a/c slips of all years, ESIC card, correct FnF statement, Form 16 as per correct FnF statement, acknowledgment and acceptance of notice of resignation/final resignation, acknowledgment of handover of charge, NOC/NDC……………?
Some of the points that you have not clarified, may clarify.


Kumar Doab
(Expert) 17 November 2017



Similar query has been discussed in many threads that you can 'SEARCH' in 'SEARCH' option on middle of right hand side of this web page in Experts section and in 'SEARCH' option on bottom of right hand side of the web page in Form section…………….

You can also 'SEARCH in other sections e.g; Articles, Judgments, Files………… And download even citations, judgments, procedures etc etc ……… Avoid posting photos/names/email id/phone numbers/addresses etc etc or attaching any document containing photos/names/email id/phone numbers/addresses etc etc and erase photos/names/email id/phone numbers/addresses etc etc while sending any documents to anyone, anywhere except your own very able senior LOCAL counsel of unshakable repute and integrity specializing in Labor/service matters and having successful track record in handling such matters thru courts of law and with concerned authorities.


Kumar Doab
(Expert) 17 November 2017


There are many threads and publications at LCI also narrating unsuspecting querists from Republic of India, having been allured and fleeced by posers, impostors that advertise the photo of a very old/sick persons posing as some Chief Lawyer (while actually LIAR) and flaunting unknown Firms as LAW Firms (while actually LIAR's Firms)…………………..and having multiple fake ID's to post Salutes from one fake ID to another fake ID…………………and falling for even Rs.50/- ( Pachaas Rupalli)………………. Such posers and impostors might be having their roots, origins, asal, asla and/or rooted in Tribal Bad Lands of Pakistan and may even approach your employer and share your details for few rupees.


Online portals are not substitute for in person discussions with very able senior LOCAL counsel as explained above and are for mere getting details and directions, and guidance and for FREE. As the cause at LCI is social service and Noble cause. You are not to pay any monies for it to any IT.


Guest (Expert) 17 November 2017

Justification of 4 posts and purpose for asking such a huge information by Kumar Doab from the querist is not understood.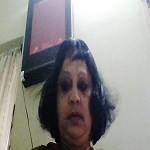 Ms.Usha Kapoor
(Expert) 18 November 2017

Yes employment contracts may contain notice period termination or 3 month salary termination or worse without assigning any reason termination otherwise non speaking order termination. That.why you must read your employment Contract thoroughly and carefully. you find such detrimental clauses to your tenure in the employment enter into bargain with the employer or don't take u the employment at all For further information on this issue please click the following link.Since you are termination is through non speaking order you can challenge your termination on this ground in labour court.

https://graduateland.com/article/employment-contract

Guest (Expert) 18 November 2017

I differ with the views of Ms. Usha Kapoor. Probably she is in a misunderstanding as if the laws and conventions of Denmark (Europe) apply in India also. The article is written by a lady belong to the country of Denmark situated in Europe.

Although the article can make the candidates alert to some extent before signing employment contracts, but so far as the condition of termination is concerned, if terms & conditions of employment are clear a termination order need not be elaborative to be considered as in speaking order.

However, if Ms. Usha Kapoor believes that the termination order should necessarily be in speaking order, she may like to refer some legal provision, pertaining to the Indian Laws, for the benefit of the author of the problem and other employee readers also.

Even her own referred article does not mention anywhere that termination should be in a speaking order. The article, itself speaks, "The reasons the employer can give if they want to terminate the contract are reflected in terms of termination." If mere mention of the term of the contract is termed as speaking order that would not serve any purpose of the employee to make him know about the exact reason or fault on account of which he has been terminated. That instance cannot be termed as speaking order in anyway.

NEEDLESS TO EMPHASIZE, INDIAN EMPLOYEES NEED TO BE EDUCATED IN THE CONTEXT OF SERVICE LAWS APPLICABLE IN INDIA, NOT IN ANY OTHER COUNTRY.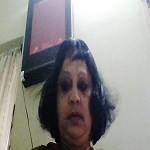 Ms.Usha Kapoor
(Expert) 18 November 2017

Dear Mr. Dhingra JI,

Termination without giving any reasons means non nonspeaking order only in Legal Jargon.


Guest (Expert) 18 November 2017

Ms. Usha Kapoor,

Have you seen the termination order of the querist? Moreover, you may better have come forward with any legal provision, which states that termination order, except with reference to the decision in some disciplinary case, should necessarily be in speaking order.

A mere assumption of any expert without any backing of any legal provision can only mislead an employee tending to make him waste his resources and creative time.

An expert is always expected to be practical in his/her advice, rather than asserting on theoretical vague assumptions, particularly when legal implication are involved.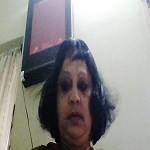 Ms.Usha Kapoor
(Expert) 18 November 2017

Dear Dhingra JI,

JAN
27
Speaking Order and Non Speaking Order of the Supreme Court

A speaking order is an order that speaks for itself. The order should stand the test of legality, fairness and reason at all the higher appellate forums. That is, the order should contain all the details of the issue, clear findings and a reasoned order. Such an order that speaks for itself is called a speaking order. Even the courts are required to give speaking orders except perhaps when the appeal is dismissed as the court agrees with the lower court.


A non-speaking order is an order that is not a speaking order, that is the reasons for the findings are not given. A case is summarily dismissed or the judgement is passed without a discussion on the background thereof, reasons and clear findings.

The Supreme Court has held that lower courts cannot pass a non-speaking order except in very few cases. The SC also uses it very sparingly.

A non-speaking order is very unjust in that you do not know the reasons for the judgements and what has been considered by the learned court in arriving at the decision.

Guest (Expert) 18 November 2017

Ms. Usha Kapoor ji,

Evasive replies can't justify your stand. Supreme Court general procedural orders for the courts cannot be applied mutatis mutandis on the executive side universally. The executive side works with specific reference to the rules of the executive side, whereas the courts have can intervene only when any violation of rules is noticed by them and their orders should be in speaking orders so that the same may be implemented in right spirit without any doubt by the executive side that too in a particular case on which the court issues orders, not even on all the cases arising in the whole of the world.

So, you have to understand that there is a marked difference between the orders of an employer with particular reference to the terms of employment and the orders of a Supreme Court for the court (not for the employers) with respect to a case under trial.

You could better have referred some legal provisions pertaining to the termination order made by an employer, not the instructions for the courts.


Dr J C Vashista
(Expert) 19 November 2017

I endorse the expert opinion and advise of Mr. PS Dhingra.

Guest (Expert) 19 November 2017

Dear Dr. JC Vashista,

Thanks for endorsing my opinion.

---
You need to be the querist or approved LAWyersclub expert to take part in this query .