Salary not paid to the ex-employees by the employer.

NS
(Querist) 05 November 2017 This query is : Resolved

Hi,

I was employed with a private IT firm. They haven't paid the salary for the month of September, 2017. They gave us a notice on 9th October, 2017 that 31st October, 2017 will be the last working day (Offer letter says 30 days notice). When we asked regarding the payment for the month of September, 2017 and a written assurance that the October salary will be given to us and our relieving letters will be issued to us, they did not oblige. Due to this, we did not work from 10th October, 2017 (we had informed them via email on 9th October that we won't work until we received the September salary) and were terminated on 12th Oct after one notice (on 9th October). We had to keep the office laptops as collateral (as I had heard that they had fired previously also and didn't pay the dues).

Employment agreement states the following:
"Your services are liable to be terminated without any notice or salary in lieu thereof for misconduct,
without been exhaustive and without prejudice to the general meaning of the term "misconduct" in
the case of reasonable suspicion of misconduct, disloyalty, commission of an act involving moral
turpitude, any act of indiscipline or inefficiency, or your failure or refusal to perform your
obligations, duties and responsibilities set forth herein, conviction for any serious crime or felony or
any other crime involving moral turpitude, fraud or wilful misrepresentation; and any wilful or
intentional act having the effect or likely to have the effect of injuring the reputation, business or
business relationships of the Company."

Even after multiple reminders, they haven't paid our salary for the previous month and the days which we had worked on in October and have given reasons that salary is in the bank (the transaction was reverted as it was an illegal transaction, the money did not reach our account) / salary will be transferred via Western Union but we haven't received it yet.

They also haven't issued our Experience certificate and Relieving letter (How do I get these documents).

The managers are not even responding to the emails sent to them.

Please suggest what should be done in this case. Am I eligible for September salary and the salary for 9 days for the month of October.

Any help will be very much appreciated.

Thanks.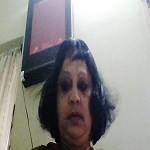 Ms.Usha Kapoor
(Expert) 06 November 2017

After Giving a due legal notice to your management of 15 days if reply is got or no satisfactory reply is got if you are a worker within the meaning of INDUSTRISAL DISPUTES aCT YOU RAISE ALL THESE CONTENTIONS IN LABOUR COURT WHICH SMACKS OF HIGHHANDEDNESS,ARBITRARYNESS, UNFAIR LABOUR PRACTISE AND VBICTIMIZATION AND UNCONSTITUTIONALITY FROM YOUR MANAGEMENT SIDE. iF YOU ARE NOT A WORKER THEN FILE A CIVILSUIT FOR DECLARATION OF TITLE TO YOUR POST, ISSUING OF RELIEVING CERTIFICATE AND SERVICE CERTIFICATE ETCAND ARREARS OF SALARY ETC ON THE ABOVE ALLEGSATIONS. TAKE HELP OF YOUR UNION IN APPROSACHINGYOUR MANAGEMRENT AS C0LLECTIVE BARGAINING IS A VERY POWERFUL TOOL TO INFLUENCE YOUR MANAGEMENT TO CONCEDE YOUR DEMANDS. IF ALL THESE SYRATEGIES DON'T WORK
OUT YOU CAN MOVE TO A COURT OF LAW.

NS
(Querist) 06 November 2017

Thank you for your reply ma'am.

However, we are not allowed to form / join any union without the written permission of the employer (an IT company).

Can I approach the Labor Commissioner directly with the complaint ?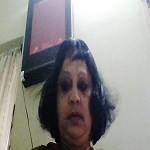 Ms.Usha Kapoor
(Expert) 06 November 2017

Yes! You can proceed with the labour commissioner.

NS
(Querist) 06 November 2017

Thank you ma'am for the advice.

P. Venu
(Expert) 06 November 2017

The condition as to termination is illegal, so is the non-payment of salary. You're eligible to get salary that is due. However, the question of getting relieving and experience certificate has been rendered complex because of the termination.

Rajendra K Goyal
(Expert) 06 November 2017

Company served you notice as per terms, you did not worked in the notice period, company was justified in terminating.

Claim for your Sept. wages.
---
You need to be the querist or approved LAWyersclub expert to take part in this query .