Query on RCR

Sk Rajjak Hossain
(Querist) 31 October 2017 This query is : Open

Dear Experts

Wife has filed false case 498A. I have filed RCR
On 1st notice she has received and appear in court with her advocate.
After 6months she has not submit her statement. Court has passed the xpart order against her.
Now what is the net steps for creating pressure on her.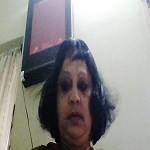 Ms.Usha Kapoor
(Expert) 01 November 2017

Since your RCR petition was allowed exparty and your wife has not joined you for conjugal relations your next course of action would be filing for divorce on the grounds of desertion and cruelty. on your wife's part.

Rajendra K Goyal
(Expert) 01 November 2017

If she does not join, discuss with your lawyer and file divorce.

Sk Rajjak Hossain
(Querist) 01 November 2017

She has appear only one time with her advocate.after that 3 date has gone she has not attend in court as well as not submit her statements also.
Now this matter gone to xpart order.
This expart can help me to rescuse from her false case.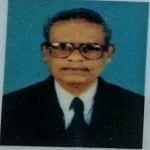 Isaac Gabriel
(Expert) 02 November 2017

What is the real case/.You are hypothetical about it.Neverthless, the court decree will help you to resolve it.

Guest (Expert) 02 November 2017

The Orders of Ex Parte Degree could be set aside with Sufficient Cause.

Guest (Expert) 02 November 2017

" Sufficient Cause " is an expression used in large number of statutes

Guest (Expert) 02 November 2017

Order IX- Rule 13 CPC 1908 speaks about conditions of setting aside Ex Parte degrees

Guest (Expert) 02 November 2017

In family courts normally the women side would be given the priority unless and until the husband's side comes out with more legally valid strong genuine grounds.The setting aside Ex Parte degree for them the women side will not be a difficult task

Guest (Expert) 02 November 2017

Better speak to her thro some elders respected by her and go for a amicable settlement

Sk Rajjak Hossain
(Querist) 04 November 2017

Dear Exparts
One clarification is needed on above case.
In my RCR wife is not attending in court with her statement... Case is in expart order stage.
Now can i file a damage recover as well as my assets recovery case against my wife. As post marraige i have been staying in FIL's home as ghar jamai and i have not been taken any dowery. Whatsever assets is there alls are mine and all receipt is on my name all payments also made by my bank account.
After recovery i will filed the divorce case

Kindly suggest

Sk Rajjak Hossain
(Querist) 16 November 2017

Dear Experts
Kindly revert on earlier qry

Sk Rajjak Hossain
(Querist) 17 November 2017

One twist has been found that this claver lady ladge a CO-misc case at highcourt.
If she taken a stay order or demanding litigation cost .... Then how to vacate the order.
---
You need to be the querist or approved LAWyersclub expert to take part in this query .