Seeking legal advice

Ahana Majumdar
(Querist) 24 October 2017 This query is : Resolved

Respected, Experts,
First of all thank you so much for your helpful advice. Before stating my queries, my present situation in brief -
with the support of the women's commission I lodge an F.I.R and the accused got arrested u/s 341/323/354B/354D IPC and 66A/66E IT Act and he allowed to get bail on the ground of the default of I.O. Please note, after 10 months of his arrest no proper investigation has been taken place. My (as I am the victim) mobile phone has been seized but his mobile phone, computers have not been seized yet and even after my 164 Cr.P.C proceeding no charge sheet has been submitted still yet. No single trial has been taken place. For the purpose of the investigation I informed the V.C of the University with the evidences of the incident as it happened in the campus and we both are student of the same University. But as usual, no investigation and even no single query took place by the authorities of the University. For the negligence of the system the harassment and defamation escalated to the worse. They threatened me to withdraw the case. The I.C of women P.S insulted me that if I am a woman I should commit suicide after the incident whatever happened to me. The Bar Association clearly told me that because the accuse is a well known lawyer and member of BAR they will support him although they know he has committed crime to me so even I got no lawyer for my side. The accuse has strong political support and long handed contacts so he easily got to know about all the evidence and steps I have taken. They simply made me alone and helpless. I am alone fighting against them so please advice me. My queries are that what is the next level to take proper step against these dirty game? May I get help from media, if yes, then how? and if I do not able to afford any unbiased lawyer for my side, what should I do?
Thank you in advance.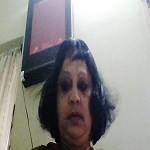 Ms.Usha Kapoor
(Expert) 25 October 2017

You engage an English news media like Republic and mainly their news anchor Mr. Arnab Goswamy or NDTV or Times Now,India Today etc and they would make a through investigative journalism and would unearth the racket behind and bring out truth..IN the circumstances mentioned by you this is the only option left for you.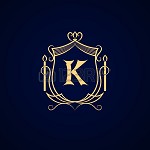 Kishor Mehta
(Expert) 25 October 2017

You may approach a political party for help.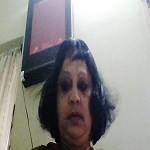 Ms.Usha Kapoor
(Expert) 25 October 2017

If you appreciate my answer please click the like button.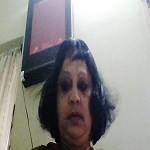 Ms.Usha Kapoor
(Expert) 25 October 2017

If you appreciate my answer please click the like button.

Rajendra K Goyal
(Expert) 25 October 2017

If he has political back, take help of political parties and media. Media can turn the sleeping action into required action.

Guest (Expert) 25 October 2017

Write in Detail to the Bar Council of India Head Office in Delhi marking copy to the Honorable Chief Justice of Supreme Court

Ahana Majumdar
(Querist) 26 October 2017

Thank you so much Experts for the advises. Can you please advice me by what way and how I can contact with the above mentioned media and political parties for this case?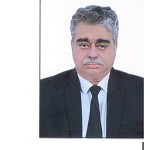 Sudhir Kumar, Advocate
(Expert) 03 November 2017

Agreeing without above views I can add that you can file writ mandamus in High Court.
---
You need to be the querist or approved LAWyersclub expert to take part in this query .