Advice..what should i do...

raju
(Querist) 25 September 2017 This query is : Resolved

sir my self raju kumar singh...i have been preparing ias since 2016 june.sir actully one of girl file a failse complation against me for molestation,call tracing,whatsup hacking,abusing,try to lock the room.these all are 100 percent failse.actully she is my girlfriend..we are in relationship..when i come to know she has physical relationship with other boy...then oue relationship broke up.sir police force me to accept these allegation.and they compromised these things...sir i lossed my dignity,i find it diffcult to study.actully she chet me.she used me like atm machine,and she have another boyfriend....tell me sir what should i do.is there any law to punish him...i complation against her but police didnt take action.can i go for failse allegation charges.defamation charges,breach of trust ..etc..tell me sir

Guest (Expert) 25 September 2017

Better concentrate on your studies and if required up date local good advocate to avoid future disturbances from that girl.

Rajendra K Goyal
(Expert) 25 September 2017

If any case registered, defend the same.

Try for amicable settlement if no case registered, involve elders.

Guest (Expert) 25 September 2017

So, instead of defending your own case about molestation of the girl, etc., you want to punish the other boy friend of the girl, as you asked, is there any law to punish him?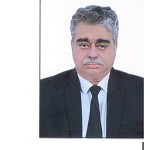 Sudhir Kumar, Advocate
(Expert) 26 September 2017

You not only have to consecrate on studies rather have also to learn English so that you can write exam papers in understandable ways. So you need to further work hard as compared to other candidate.

Your fantastic English is hard to understand. You have already confused experts as seen from the post of Mr Jigyasu.

Now a days there is written exam even for the post of peon where English paper is there.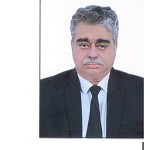 Sudhir Kumar, Advocate
(Expert) 26 September 2017

Now coming to the merit of the case.

You have to come fully clear of the case if you want to join any service in govt for the post of peon and above.

You can copme clear

either

fight cases till exnerate on merit and by the time you are overage

or

beg/buy her mercy by falling on feet.

You have to just forget about the idea of filing any case against the girl or boy you never purchased her. [you might be studying fundamental rights for your GS paper]even if you allowed yourself to be used as ATM. So she never cheated you.


She was never you wife even. You are not living in Taliban ruled Afghanistan.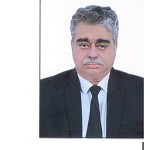 Sudhir Kumar, Advocate
(Expert) 26 September 2017

Further if you want a comprehensive advise you must come clear with facts.

You are admitting proximity with her and you also admit intimacy then how did it happen that suddenly she filed cases on you.

How did you achieve this change.

What efforts you made to ensure that she creates trouble for you.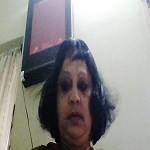 Ms.Usha Kapoor
(Expert) 26 September 2017

Agree with expert Mr.Sudhior Kumar.. Nothing more to say.

P. Venu
(Expert) 26 September 2017

Has an FIR been lodged or a criminal case is pending against you. If not, just forget the issue and go forward.
---
You need to be the querist or approved LAWyersclub expert to take part in this query .