Is co-op society better option than joint tranfer thru hier-

Prakash
(Querist) 18 September 2017 This query is : Resolved

I am aware that an Hier-Certificate from Court is required in order to transfer property in municipal records - since the father-owner has died.

If there are 4 children - 2 sons, 2 daughters - is it better to form a co-op socy and transfer to society where the 4 hiers are members of the co-op socy ? First alternative is to transfer the full property in joint names.

If co-op socy is formed, it will be an artificial person, and therefore any more addition or deletion of names does not need hier-certificates etc. It will be goverened by the laws of the society.

Do you think this is a better solution than transferring jointly to all

Rajendra K Goyal
(Expert) 18 September 2017

How are you concerned / related with the query?

Looks like examination question.



Kumar Doab
(Expert) 18 September 2017

Since the flat owner has died if there is NO valid WILL then inheritance has set in per provisions of personal law that applies.

The procedure/forms/rules for such matters e.g; Intestate Succession are available with MC.
The legal heirs may complete the procedure.



Prakash
(Querist) 19 September 2017

I am concerned because I am one of the hiers and have implicit responsibility to see ease thru the future
My question is about the better of 2 alternatives: one is to form a co-op socy and other is to transfer in joint name.
When transferred in joint name, if one of the joint owner dies, an hier-cerfificate would be again required. but if it is a co-op socy, adding another member perhaps need not need the hier-certificate - Agreed that some compliance issues about co-op socy have to be complied with. Also at the moment, we cannot add the spouces of the children in the hier-certificate. But if co-op socy is formed, they can become members of the co-op socy, if so desired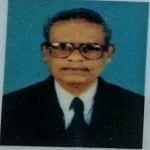 Isaac Gabriel
(Expert) 19 September 2017

Why should you alienate your absolute right to the Coop.Siciety.Not advisable.

P. Venu
(Expert) 19 September 2017

The other query you have posted suggested that you are the son-in-law; a son-in-law is not a legal heir. It appears that there are deeper issues.
---
You need to be the querist or approved LAWyersclub expert to take part in this query .