70years ago purchased &enjoying land now a fake successor

ANILKUMAR
(Querist) 07 September 2017 This query is : Resolved


we are 70 familys people purchased & residing with houses since 70 years ,we dont have a registration for my house lands at the time of past 70 years ago we dont have registration system,thats why we dont have a registration? actually pattadar died nearly 60 ago he dont have children and family.
now a days some body created a fake successor letter who is pattadar brother son he applied for virsat he got pattadar passbook and Title deed from revenue depatment,now he is come to court (joint colletor)he is having rights to sell all these lands,he is fighting for

since 70 years and above we are purchased and enjoying these lands we are having house tax bill,tap bills,electricity bill,some of persons having rhytu passbook issued by thasildar .
in revunue record we dont have a name in pattadar colum(who is died 60 years ago pattadar his name is continuing) we a having a colum enjoyment colum since 50 years above
this is gone for judgment to RDO court RDO is enquired all the details about lands is house site area, he cancelled which is given virasat pattadar passbook and title deed
he orderd issued seize pattadar passbook and Title deed from fake successor.
now the fake successor (pettissioner) went for Joint colletor for Judgment
who will have rights for lands(houses residing area of seventy families)?
we (Respondents) Seventy families having following documents
1.pahani copies since 1950-to -2017 ( we are in enjoyment colum)
2.some of having rhytu passbooks issued by thasildar
3.electricity issued copy since 30 years ,bills
4.house tax bills since 20-30 years
5.we are in present position in land (having houses and enjoying)
6.we are having proof for fake sucessor letter ( who is the proof of signed on fake sucessor letter is signature is wrong and at the time he is having only 14 years as per aadhar card ex:created letter at the time of 1953 who is singed as guaranteer is born on 1939 )
pettisioner having proofs:
1.some of our 2 familys are registered with pettisioner at the time he doest have a name in pattadar
2.he is having a proof after getting a passbook one member is registered with petitioner
3.iam is the respondent (iam not having name in colum enjoyment, my father is alive he is having a name in enjoyment colum in revenue records)
doubts
1can i eligile for petision for this issue?iam not having name in enjoyment colum my fathes is having name in enjoyment colum
2.iam is the petisior is going on this issue
•
•
•
•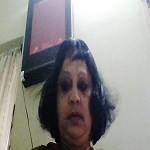 Ms.Usha Kapoor
(Expert) 08 September 2017

With the help of strong documentary evidence on your side your title is perfected by doctrine of adverse possession of which you've been in continuous ,and peaceful enjoyment for the last 70 years. you can file a Writ of Mandamus against the successor the revenue department headed by collector and also the fake successor joining them as respondents or opposite parties in the Writ petition. seeking directions to Collector not to issue any title deeds or papers relying on fake successor certificate of respondent no.2 and respondent no.1 is Revenue Department of collector.
of the petitioner in the suit. IN Writ proceeding they will become respondents or opposite parties.You are most likely to win the case.IN your written statement /counter in the suit/petition of the petitioner you can put up the same defense of of adverse possession based on strong proof of documentary evidence of your peaceful and uninterrupted enjoyment of property for 70 years available with you.

P. Venu
(Expert) 08 September 2017

Even if the transfer of property is registered, your title appears to be secured by adverse possession. All the proceedings in Revenue Courts are of little consequence; only a civil court can decide and declare title.

Kumar Doab
(Expert) 08 September 2017

Son of brother might be successor per provisions of personal law.................

Rest you need to defend your interest and contest the matter on evidences and merits.


Kumar Doab
(Expert) 08 September 2017

Your father can contest...............

Approach a very able LOCAL counsel specializing in revenue/civil matters and well versed with local rules/laws............

Rajendra K Goyal
(Expert) 09 September 2017

All related documents have to be referred, discuss in detail with local lawyer expert in such matter.
---
You need to be the querist or approved LAWyersclub expert to take part in this query .