How to register marriage

MD.HALIM KHAN
(Querist) 24 August 2017 This query is : Resolved

If someone got married by performing nikah
and got nikahnama from kaji.
Now how can he get registered his marriage in government books of Registration of Marriage.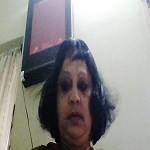 Ms.Usha Kapoor
(Expert) 24 August 2017

You being a Muslims are required to marry under special Marriage Act,. Under Special Marriage Act, 1954

1) Bridegroom and bride should give notice of intending of marriage 30 days in advance. They must lived more than 30 days within the jurisdiction of marriage officer before giving such notice.

2) If no objections were received with the prescribed 30 days then they can appear before marriage officer within the next 60 days after 30 days notice period completion. They must bring in 3 witnesses for solemnization of marriage. After this marriage officer according to rule will solemnize the marriage. Within 90 days from this marriage officer's solemnize if couple not get married then again they need to start a fresh procedure as said above.

3) Marriage officer will administer oath and solemnize the marriage by issuing the certificate of marriage.

4) Both couple along with 3 witnesses must sign the declaration and on certificate of marriage.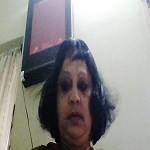 Ms.Usha Kapoor
(Expert) 24 August 2017

If you appreciate the above answer please cli9ck the like button.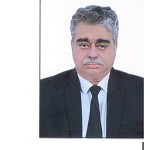 Sudhir Kumar, Advocate
(Expert) 24 August 2017

Given facts do not indicte of any inter-religious marriage. So not able to agree with necessity of Spl Marriage Act.

The query pertains to procedure. You should contact concerned deptt.



Hemant Agarwal
(Expert) 24 August 2017

1. For Registering Marriage, visit the office of the local ward /zonal "Registrar of Marriages", with the relevant documents (age proof, etc.... ) who would issue the "Certificate of Marriage", after due procedure of documentations have been conducted.

Keep Smiling .... Hemant Agarwal
VISIT: http://www.maharashtra-society-help-forum.com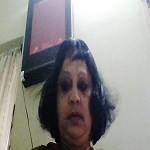 Ms.Usha Kapoor
(Expert) 24 August 2017

i READ AN ARTICLE OVER THE NET ON marriage REGISTRATIONS AND EXTRACTED THE FOLLOWING INFORMATION."" Even IF A COUPLE MARRY ACCORDING TO Muslim TRADITIONS(IF BOY AND GIRL ARE Muslims) they can register their marriage under Special Marriage Act. Here goes the necessary information:

"Couples who are already married under the laws governing their respective religions can also get their marriage registered under the SMA. They need to fill Form 16, rather than Form 5 that is applicable to couples who plan to get married" . Hence I disagree with Mr.Sudhir Kumar''s view that SPA is only applicable in the case of inter religious s Marriage is wrong.
You can also go through the following link that a Muslim couple already married under Muslim personal law can marry or register their marriage under SMA.. :https://www.kaanoon.com/73397/urgent-help-muslim-personal-vs-special-marriage-act-1954

Kumar Doab
(Expert) 24 August 2017

The marriage in referred publication is already registered under said State Registration Act...........

Rajendra K Goyal
(Expert) 24 August 2017

Contact the marriage registrar office, know the formalities, complete and get the marriage registered.

Dr J C Vashista

(Expert) 25 August 2017

I agree with expert Mr. Sudhir Kumar, Mr. Hemant Agarwal, Mr. Kumar Doab and Mr. Rajendra K Goyal but disagree with Ms. Usha Kapoor, since the provisions of Special Marriage Act are not attracted in instant case.
Contact your area Registrar of Marriages, (generally Deputy Commissioner of district).

Kumar Doab
(Expert) 02 September 2017

Thanks for agreeing Dr.J.C.Vashista.....
---
You need to be the querist or approved LAWyersclub expert to take part in this query .