Commission scroll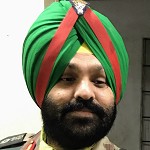 jaminder s bibra
(Querist) 29 July 2017 This query is : Resolved

1
my commission scroll reads as under
"I {----- }do by these presents constitute and appoint you{---}"
signed by President Venkat Raman
what does this line mean
2
are army officers considered as govt servants or govt employees
3
if an army officer goes from army to another department in the min of defence example from
army to dte general of quality assurance(DGQA) on permanent secondment
does the army offr become a DGQA employee even though still paid by the army

M V Gupta
(Expert) 30 July 2017

1. The line quoted by you means that you are appointed with a specified rank mentioned in it.
2. Army officers are Govt servants or employees. Their salaries are a charge on the consolidated fund of India.
3. He may be regarded as on deputation to the DGQA.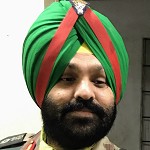 jaminder s bibra
(Querist) 31 July 2017

Thanks
What does constitute mean
Does it mean I can issue suspension order in the name of the President
Also can I use national emblem on official correspondence
Will I be considered as DGQA employee
Will letters of policy marked for DGQA employees but not for commissioned officers be applicable to me
Regards

Dr J C Vashista
(Expert) 31 July 2017





Army as well as DGQA are part and parcel of Ministry of Defence.
The officer commissioned by the President of India in Army have a specific rank (earlier in the rank of Second Lieutenant, which stands abolished) of Lieutenant and an employee (synonymous with servant for the purpose) of Government of India.
If an employee is working in the capacity of appointing authority s/he is vested with the power of "suspension" of his/her subordinate(s) as per law and the suspension shall not be in the name of President of India.
Designated officers are authorised to use national emblem in official/semi-official communication.
The army officer transferred to DGQA on secondment is permanent employee of DGQA despite the fact s/he continues army rank and his/her salary is paid by Controller of Defence Accounts (officers) Golibar Maidan, Pune.
However, what is the dispute, you have not mentioned/explained/ posted to form a legal opinion and advise?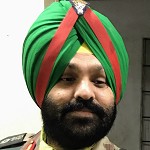 jaminder s bibra
(Querist) 31 July 2017

Dear Dr Vashista
Thank you for your response
the issues are many and are all interlinked
firstly
i wear the army uniform with the national emblem on my shoulder and on my turban
since i am a serving officer of the indian army however after 29 years of service someone told me i cannot use the national emblem on official correspondence
though the schedule I of GSR says that ministeries and officials of the central govt can
second
if i am a DGQA employee i should be entitled to NFU/NFSG and my grade pay should be same as my colleagues from the civil cadre
if i am not a DGQA employee then AEBAS should not be applicable to me
thirdly
my HRA has been stopped from last one year though preceding one year i had been getting the same in chennai
the reason given is that there is a house vacant
my counterparts and even junior civilians have NAC given only once in the station and it is not reviewed even if house available continue drawing HRA then why not for me if i am a DGQA employee
fourthly
my grade pay remains 8700 whereas my counterpart gets 10000 even though being clearly junior to me
fifthly
suspension rules say that if an authority junior to the appointing authority issues suspension order he must inform the appointing auth forthwith
combine this with the fact that all supervisory officers located outside HQs can issue suspension orders and are responsible for discipline of there staff
combine this with fact that any junior officer can initiate disciplinary proceedings and need not be influenced by senior officers in the channel of correspondence
ultimate decision is with the appointing auth
so my immediate boss cannot refuse passing on the suspension order made by me to the appointing auth
or should i send it directly
since i am writing the APAR of the individual suspended
fifthly
i am rejecting equipment of the ordnance factories during working hours on valid reasons and my boss approves the same
but next day i find that he has passed the same rejected eqpt after going home citing pressure from higher ups
he has requested me to shift to admin section since i am creating too many problems
now in admin section i have exposed some LTC fraud which is supported by external auditors of CGDA
so my boss has told the admin offr to hide the LTC file from me as reported by the admin offr
now my boss says shift to another section
i have refused
he says i am mentally torturing him
he is a civilian JAG/NFSG

i feel like laughing
issues are many and need to be resolved

Warm Regards
Colonel JS Bibra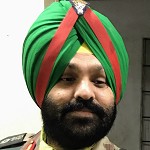 jaminder s bibra
(Querist) 31 July 2017

can i get a good lawyer or advocate at chennai whom i can approach
i have never visited any court in my short lifetime

Kumar Doab
(Expert) 31 July 2017

Dr.J.C.Vashista is Ex. Indian Army.

Can help you........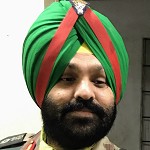 jaminder s bibra
(Querist) 31 July 2017

i can only say
which squadron
which course
since i am ex NDA

Rajendra K Goyal
(Expert) 01 August 2017

May send PM ( personal Message to Dr. J.C. Vashishta) Click his name, his profile would open, click send PM, write and send.

Kumar Doab
(Expert) 01 August 2017

Dear LCI Querist @ Mr. J.S.Bibra,

It is good to note that you are meritorious Defence Official like Dr.J.C. Vashista.

You have already interacted with him in this thread.

You can interact as suggested above by Mr. Rajendra K Goyal.

---
You need to be the querist or approved LAWyersclub expert to take part in this query .