Declaring bankruptcy

Manuj
(Querist) 27 July 2017 This query is : Open

Sir, my business suffered a big loss three years back leaving me in heavy debts. I cleared most of them selling all my assets and little savings that I had. Then I was left with nothing. I tried various businesses but all failed due to lack of funds. I am 45 . I tried to get a job but did not have a service record so did not get a suitable job. Situation went from bad to worse. I am not able to take care of my family. My father at 73 is taking care if us with whatever little means he has. I don't give up that easily but few remaining creditors have made my life hell. I neither have any means nor any hope of repaying them in the near future. Few months back, a close friend of mine suggested me to legally file for bankruptcy, but I never could even think of it. But now, situation is beyond my control. My family is merely surviving. Is applying for bankruptcy possible. If yes, how can it help ?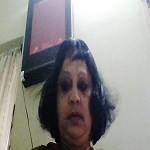 Ms.Usha Kapoor
(Expert) 28 July 2017

You can file bankruptcy/insolvency petition M COURT WILL INQUIRE INTO THE circumstances that led to your insolvency AND APPOINT AN OFFICIAL LIQUIDATOR. TO MANAGE YOUR PROPERTY .. Except YOUR COOKING VESSELS AND WEARING APPAREL THE LIQUIDATOR an inventory of all your assets and liabilities and by applying assets one by one he discharges your liabilities.Afterwards you will be pronounced insolvent or Bankrupt.free from all liabilities/creditors.

Manuj
(Querist) 28 July 2017

Sir, my father owns an ancestral house in our home town. Will that also be affected ? My father is living in a rented house where he has given shelter to my wife and minor daughter. Will his belongings be also taken into consideration ??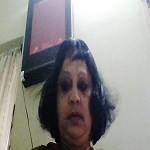 Ms.Usha Kapoor
(Expert) 28 July 2017

Dear Client,

Creditors don't have any right to touch your father's property.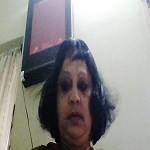 Ms.Usha Kapoor
(Expert) 28 July 2017

If you appreciate the above reply please give me a like.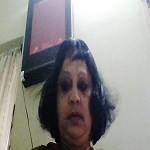 Ms.Usha Kapoor
(Expert) 28 July 2017

If you appreciate my above answer please click the like button.

Rajendra K Goyal
(Expert) 28 July 2017

You may proceed with the help of local lawyer.

If the property is ancestral, your share in the property may be effected.

Kumar Doab
(Expert) 28 July 2017

If its self acquired property of father and it is not pledged then creditors don't have charge on it...

Manuj
(Querist) 06 November 2017

Sir, where and how to apply for it ?? Should a local lawyer be hired for this purpose. I live in NCR area.
---
You need to be the querist or approved LAWyersclub expert to take part in this query .