IPC 279 & 337 - Wrongly implicated

Devendra Gosar
(Querist) 03 October 2009 This query is : Resolved

I had tried posting my query twice earlier yesterday but can't see it so posting it again.

On 1st Oct there was an accident caused by a commercial car just about 10 m ahead of my car. This happened on the Bombay-Pune road near Bhosari, where the road is pretty wide. The other car collided with a 2-wheeler and the girl riding the 2-wheeler suffered some injuries on her face and hands. She is ok now.

I was driving on extreme right lane and was quite away from the colliding vehicles. However, to ensure I do not hit the falling girl and the 2-wheeler I stopped immediately.

Unfortunately for me, the other car driver instantly accused that it was my car's back that hit the 2-wheeler and because of which it collided with his car. I have an old dent in the rear bumper which came in handy for them. The police has belived in that and has slapped sections 279 and 337 on me.

Police has not taken my statement and are in no mood of listening to me. They say make any arguments you want in the court. I reconciled to the fact that probably the other car owner must be very influential or would have bribed significantly and they need to find some scapegoat.

The 2-wheeler never hit my car and there is not even a single scratch to my car. The girl's family belives me but they also informed me that probably police has also twisted the girl's statement by ommitting key facts (like the long car hit her from left - mine is a hatchback and it was on right lane).

Yesterday I could find some digital snaps taken in Aug that show the dent in the rear bump. My car servicing invoice of May 2009 also has a remark of the same dent.

I need some help to understand what should be my next step.

1. Shall I just accept to the charges and get over with it with the fines? Most of the folks have suggested the same to me so far.

2. Shall I meet up with the sr police officers in the police station and make them aware of the new prrofs I have found on the old dent on my car and request them to reinvestigate the matter?

3. Shall I first get a bail and then press for finding the truth?

4. The constable at the police station has been threatening me that he would put me in lockup. Fortunately he has let me go on 1st and the 2nd Oct. He repeatedly called on 3rd Oct offering to 'settle' the things and I can also get my vehicle back. I have so far avoided that. He has not clarified how he will settle the things.

5. The constable had also mentioned about the medical check-up. I am not too sure why it would be needed now and not on the day of the accident.

Police has not taken my statement, neither they have given me any copy of the FIR or panchnama. The investigating officer has not even spoken to me.

Requesting this forum of experts to put forward their opinions and advices for me.

Thanks in advance!


Raj Kumar Makkad
(Expert) 03 October 2009

If FIR has been lodged against you then u should first seek bail and then demand to the higher police officials to conduct an impartial enquiry in the whole matter including latest evidence of dent/snaps etc. available with you. Even the fresh statement of victim girl can also be sought in that process. Police is not obliged to record your statement at this stage.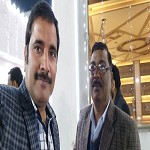 Sarvesh Kumar Sharma Advocate
(Expert) 04 October 2009

first grant yr bail from the court,it is a bailable offence.
after get the bail coprate in ivestigation and show all fects to the i.o.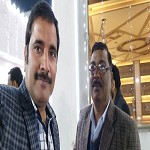 Sarvesh Kumar Sharma Advocate
(Expert) 05 October 2009

if i.o. is not copreting u then u can go to s.p. police and change yr case's investigation .

Devendra Gosar
(Querist) 05 October 2009

Some more inputs in past couple of days ...
1. The victim's father has consistently mentioned that he does not have any complaint nor does he want any money from any party. Rather he is willing to come to the police station and repeat the same.
2. The harassment continued on Sunday when I was called to the police station and then put in a lockup for a couple of hours. My friends then got me out.
3. I am still not produced in the court.

I met with an advocate. I am in agreement with him that I should get the bail. What I am not too sure about is that in his opinion 337 is not a petty offence and that there is no point in leading guilty because the sentence would not involve just the fine. It has been very stressful so far and my intent is to get over with this at the earliest, even if that means I should plead guilty.

Another point that he mentioned was about getting the passport in future (I already have one and will need to renew it in next 5 years). Would that be true. Are these offences so sever to have an ill-effect on passport / visa decisions?


Mukul Aggarwal
(Expert) 06 October 2009

Mr. Gosar,

I would advise you to take bail since this is a bailable offence and police can not keep you behind the bar if you are ready to take the bail. it can be taken in police station.

No this case will not have any ill effect on passport. But before getting renewed you have to take the court permission.

Victim statement can be recorded in the court and police will not help you as they have found a scapegoat and it is really difficult to prove at this stage that you are innocent. therefore you have to take bail and get out of this.

Kindly consider this thing that this is not a serious offence and you should not worry. if both the parties agree court can leave you with a fine of Rs. 1000/- min.

Further you should change your lawyer.

Devendra Gosar
(Querist) 08 October 2009

Thanks Mukul.

I did exactly what you have mentioned. I changed the lawyer and got the bail on cash surety.

A couple of more questions before I close this query. The case is me Vs state. Would it be possible to close this case if the victim / her family agrees in the court. It is still not clear to me whether the other car owner will have any say in the whole case.

Secondly, are digital snaps taken as evidence in courts? I heard they are not.

Sachin Bhatia
(Expert) 08 October 2009

First furnish the bail bount and seek bail and then demand to the higher police officials to conduct an impartial inquiry.

Devendra Gosar
(Querist) 11 October 2009

Thanks to all for valueable suggestions. Appreciate it.
---
You need to be the querist or approved LAWyersclub expert to take part in this query .