Attempt to Kill

Shujath Khan
(Querist) 26 September 2009 This query is : Resolved

Hello Sir,
I am a student of Medical College while coming back home on my bike where one boy from the lane where his house is come out suddenly on a bike where I and the person in other direction both applied the sudden brake without hitting the boy who came suddenly we both fall dawn.
The other person as soon as he got up abuse the boy who came suddenly in front and hold the collar of the shirt, where people around the street separated them with that he took his bike and left.
During that time I got up taken out my helmet, collected my belongings which got scattered like my medical apron, books and about to lift my fallen bike the boy who came in front suddenly from the lane where his house is 2 to 3 more boys came whom he was referring as his big brothers started hitting me
One Big Boy given a Blow on my Eye, a hard punch on my right ear and suddenly one more came with Iron Rod from the house and hit on my head which started bleeding badly – If the rod had hit an inch away I might have died with the brain ham rage.
About 100 meters away there is police station from where cops came by then and boys who hit me left the place soon after that. The 2 constables took me to the police station from where I call my family members where my house is about 2 kms from the place of incident they came immediately and took me to the hospital where I got about 5 stitches on my head and big bruise on my left eye and below the right ear on the neck.
One of the cop visited the hospital and took my statement and promise that he will find the culprits who did this, but its past 24 hrs police has not done anything and when inquired they said they are not able to find who did that, but everyone on the street the shopkeepers, and people residing there they knew well who did that and who are the ones. I am very sure Police also knows who did that but keeping the eyes close.
Please guide me what steps I can take and whom all I can approach to make sure the people who injured me get punish by the law and next time dare not think of repeating this incident to anyone else.
Appreciate your reply ASAP


Raj Kumar Makkad
(Expert) 26 September 2009

First of all you take full treatment and after becoming fresh, contact police station and demand copy of FIR lodged on the basis of your statement. If no FIR has been lodged then immediately make representation to all concerned police and administrative authorities and after waiting a day or two for their action, seek copy of your MLR from concerned hospital and after engaging a competent criminal lawyer of the area, lodge a criminal complaint before concerned local court wherein incident had taken place with application under section 156 (3) Cr. PC. The names of the accused persons and the witnesses have to be told by you.

Bhumik Dave
(Expert) 27 September 2009

Good advised sir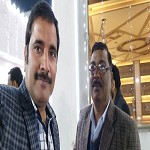 Sarvesh Kumar Sharma Advocate
(Expert) 27 September 2009

agree with raj.

Guest (Expert) 27 September 2009

NANDKUMAR B.SAWANT.M.COM.LL.B.(MUMBAI),ADVOCATE
MOBILE.09325226691, 09271971251
e.mail.adv.nbsawant@yahoo.co.in
e.mail.nandkumarbs@sify.com
REGARDING YOUR COMPLAINT KINDLY NOTE THAT
1.YOU HAVE FILED THE COMPLAINT AT POLICE STATION BUT POLICE ARE NOT TAKING ANY ACTION AGAINST THE ACCUSED AS THE PERSON MAY BE INFLUENCITAL PERSONS RESIDING IN THE SAME AREA AND KNOWN TO THE LOCAL POLICE.
2.YOU HAVE TWO OPTIONS YOU MAY FILE A DETAILED COMPLAINT TO THE DIST SUPDT OF POLICE IN YOUR AREA BY ENCLOSING THE COPY OF YOUR COMPLAINT AND ALSO GIVE DISCRIPTION OF THE ACCUSED.IN CASE YOU CAN FIND OUT THE NAMES THEN IT WILL BE MORE HELPFUL.KINDLY NOTE THAT THOUGH SEVERAL PERSONS HAVE SEEN THE INCIDENT NO ONE IW WILLING TO GIVE EVIDENCE AS THEY DO NOT WANT ENMITY WITH THE SAID PERSONS.
HENCE YOU JUST FILE A COMPLAINT TO THE DIST SUPDT OF POLICE HE HAS AUTHORITY TO INVESTIGATE THE COMPLAINTS THROUGHOUT AREA JURISDICTION OF THE DIST PLEASE NOTE.
3.IN CASE YOU WANT YOU MAY FILE A COMPLAINT AT CHIEF JUDICIAL MAGISTRATES COURT DIRECTLY MENTIONING ALL FACTS AND ALSO MENTIONING NAMES AND ADDRESSES OF THE ACCUSED.SO THAT ON HEARING YOU AND GOING THROUGH COPIES OF COMPLAINT AND MEDICAL CERTIFICATE THE COURT WILL ISSUE PROCESS UNDER SECTION 156(3) OF CRIMINAL PROCEDURE CODE AND CRIME WILL BE REGISTERED UNDER SECTION , 307, 324, 504, 506 34 OF INDIAN PENAL CODE AND CONCERNED POLICE OFFICER OF THE POLICE STATION HAVING AREA JURISDICTION WILL BE ORDERED ACCORDINGLY TO REGISTER CRIME AGAINST THE SAID ACCUSED AND ACCUSED CAN BE ARRESTED.
IN CASE YOU NEED ANY FURTHER HELP KINDLY WRITE OR SEND DETAILS
WITH BEST REGARDS TO YOU YOUR FAMILY AND FRIENDS
THANKING YOU
YOURS SINCERELY
NANDKUMAR B.SAWANT.M.COM.LL.B.(MUMBAI), ADVOCATE.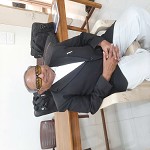 Adinath@Avinash Patil
(Expert) 28 September 2009

good explained by nandkumar

Shujath Khan
(Querist) 28 September 2009

Thanks a lot to Raj Kumar, NANDKUMAR B.SAWANT Thank You
But from last 2 days some of the surrounding people and local leaders came to my house and requested my father not to go ahead with the complain to higher authorities and sought of threatening that your son need to pass the same street to go to college where if we develop enmity with those people who has done this as they are not good peoples they can do more bad than this where by requesting to settle the matter and forget about the incident.
My whole family is very worried and they all are agreeing to settle down as being not so rich to appoint a criminal lawyer and spend time running for justice and being a very decent family cant effort to fight with them or do any harm to those who were about to kill me.
When I father check with the police the status of the case they have completely changed the case by stating that it was a triangle fight and no one around knew who did that but we are still trying to find out and will make sure they get arrested.
I am not sure what to do – Go with all your all advices or forget the incident and keep quit – Take this as part of the life as we need to bear all that to live with all these people.

---
You need to be the querist or approved LAWyersclub expert to take part in this query .