Un Registered Agreement.

allurisivajiraju
(Querist) 12 September 2009 This query is : Resolved

Respected Seniors,

One Registered partnership firm 'X' registered at Bhimavaram of West Godavari District of A.P. supplied goods to one individual Mr. 'Y' residing at Delhi on credit basis. Value of the said Goods is Rs. 10 Lakhs.

Subsequent to that Mr. 'Y' not paid the said amount to firm 'X'. Then firm 'X' filed a complaint at Delhi u/s 420 of IPC before the Magistrate Court. After receipt of court summons Mr. 'Y' executed an agreement at Delhi on 50 rupees non judicial stamp paper there in he agreed that he has to pay an amount of Rs. 8 Lakhs to firm 'X' with in a year. Basing on that agreement firm 'X' withdrawn his complaint at Delhi.

As per agreement with in one year Mr. 'Y' not paid the agreed amount of Rs. 8 Lakhs to the firm 'X'.

In the above circumstances it is not possible to file a civil suit at Delhi against Mr.'Y' for recovery of the agreed amount by the firm 'X'.

Firm 'X' wanted to file a civil suit against 'Y' at Bhimavaram since head office of the firm 'X' is situated at Bhimavaram.

Whether the suit is maintainable at Bhimavaram or not? what is the fate of the unrigistered agreement which was executed by Mr. 'Y' in favour of firm 'X'?

Thanking you in advance.riven

Raj Kumar Makkad
(Expert) 12 September 2009

Because the agreement was made at Delhi so court at Delhi has only jurisdiction to try and decide the suit/complaint which you plan. Even though the agreement was not got registered even then Mr. Y is liable to meet his liability. You have not clarified whether any statement was made before criminal court to the effect that because the accused person has undertaken to remit his liability of Rs. 8 lakh within a year hence the complaint is withdrawn. Had this statement, it might have added better chances in your facour. Despite of this, you have bright chances of prove your case.riven

Suresh C Mishra
(Expert) 12 September 2009

i am also agree with sri Raj Kumar Jee . in my opinion civil suit may be maintainable at Dhimavaram also on the basis of goods sold without taking into consideration the criminal case as well as agreement also. These circumstances will support your case. you have to prove your case of sales of goods before such court .riven

Y V Vishweshwar Rao
(Expert) 13 September 2009

Dear Raju !

you can file Civil Suit at Bhimavaram WG district

You have sold the goods from your place , price to be paid at your place by DDs or so , you are residing at Bhimavarma - most of the transaction took place at Bhimavarma ,- Delhi case is an event in the process of recovery , out of the transactions which took place from Bhimavaram, therefore I am of the opinion that You can file Civil Suit at Bhimavaram . The Agreement refered aobve is also evidence . The ( Delhi ) Agreement is for payment of the price for the goods supplied , it need not be Registered.

riven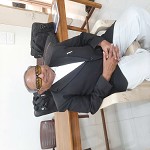 Adinath@Avinash Patil
(Expert) 13 September 2009

You can file civil suit as replied by Vishwashwar Rao,I agree with him.riven
---
You need to be the querist or approved LAWyersclub expert to take part in this query .