sc st land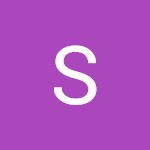 raghavendra
(Querist) 09 November 2010 This query is : Resolved

sir,
i want to purchase land belongs to SC ST community , this land was granted to them on that reservation quota, now this land situated in uttarkannada district , karnataka state,
now question iswhere should i take the permission to buy that land,



thanking you

Guest (Expert) 09 November 2010

YOU MAY KINDLY REFER LOCAL LAND RECORDS DEPT AT COLLECTORS OFFICE AND ENCLOSE COPY OF LAND OWNERSHIP EXTRACT OF SAID LAND. THEY WILL GUIDE YOU PROPERLY.
BUT IN GENERAL AS PER LAND REVENUE CODE, THESE TYPES OF LAND ARE NOT TRANSFERABLE BUT APPLICATION CAN BE SUBMITED TO LOCAL COLLECTORS OFFICE FOR GETING PERMISSION.IT MAY COST YOU VERY HEAVY EXPENDITURE.SO KINDLY CONFIRM THIS FIRST AND DO NOT MAKE ANY PART PAYENT TO THE OTHER SIDE AS YOUR AMOUNT MAY GET BLOCKED UNNECESSARILY. GOOD LUCK.

s.subramanian
(Expert) 09 November 2010

Yes. I agree.

Arvind Singh Chauhan
(Expert) 09 November 2010

In Uttarakhand U.P.Z.A.L.R. Act is applicable. In UPZALR Act Sec 157 B requires prior permission of Collector to sell any land belong to the member of SC ST Community. If You have to purchase land the seller have to ask permission of Collector to sell the land.

If the land is in Kumaun and Gharwal regions, There is a special Act KUZA for these reasons.

Recent judgment of Uttarakhand HC as cited below indicates that no prior permission is required in these regions- please go through the citation-

Sec-157-B, Sec-3(18),47,52- Sec-157-B was inserted in UPZALR Act in 03-06-1981- Since there is nothing in the said amending Act to show that the said provision was intended to apply to the areas governed by KUZA- Provision of Sec 157 B can not be extended to the areas governed by KUZA- Therefore members of SC ST are entitled to transfer their holding by sale etc- Such sale shall not be impeded by any statutory provisions and shall be legal, valid and effective- UTT- UAD-2009(1)-637.

Sec-157-B, 166, 167 UPZALR Act& Sec-3(18),47,52 Of KUZA- Sec 157-B of UPZALR which prohibits transfer of land by person belonging to SC & ST in the state as inserted by U.P.Act No. 20 of 1982 w.e.f. 3-6-1981 as a new section- Not applicable in KUZA by virtue of Sec 3(18),47 and 52 thereof- As such, transfer of his land by a person belonging to SC ST in Uttarakhand by means of sale deed, or lease e.t.c. is legal, valid and having binding effect- Same is not hit by provisions of Sec 157-B of UPZALR Act- Consequently, proceeding under Sec 166 and 167 Of UPZALR on the basis of such sale being abuse of process of law are liable to be quashed- UTT- UAD-2008-915-SC's rulings.


Devajyoti Barman
(Expert) 09 November 2010

yes

aman kumar
(Expert) 15 November 2010

AGREE WITH ARVIND!!
---
You need to be the querist or approved LAWyersclub expert to take part in this query .