Compensation for 498a victim.

Arup
(Querist) 03 May 2011 This query is : Resolved

Whether a 498a victim can apply for compensation under the provision of CRPC sec 250? Or any other provision is there? Can anybody tell me something about CRPC sec 250? Please enlighten me. Thanks.

PALNITKAR V.V.
(Expert) 04 May 2011

Section 250 reads as below.

250. Compensation for accusation without reasonable cause.
(1) If, in any case instituted upon complaint or upon information given to a police officer or to a Magistrate, one or more persons is or are accused before a Magistrate of any offence triable by a Magistrate, and the Magistrate by whom the case is heard discharges or acquits all or any of the accused, and is of opinion that there was no reasonable ground for making the accusation against them or any of them, the Magistrate may, by his order of discharge or acquittal, if the person upon whose complaint or information the accusation was made is present, call upon him forthwith to show cause why he should not pay compensation to such accused or to each or any of such accused when there are more than one; or, if such person is not present, direct the issue of a summons to him to appear and show cause as aforesaid.
(2) The Magistrate shall record and consider any cause which such complainant or informant may show, and if he is satisfied that there was no reasonable ground for making the accusation, may, for reasons to be recorded make an order that compensation to such amount, not exceeding the amount of fine he is empowered to impose, as he may determine, be
paid by such complainant or informant to the accused or to each or any of them.
(3) The Magistrate may, by the order directing payment of the compensation under sub- section (2), further order that, in default of payment, the person ordered to pay such compensation shall undergo simple imprisonment for a period not exceeding thirty days.
(4) When any person is imprisoned under sub- section (3), the provisions of sections 68 and 69 of the Indian Penal Code (45 of 1860 ). shall, so far as may be, apply.
(5) No person who has been directed to pay compensation under this section shall, by reason of such order, be exempted from any civil or criminal liability in respect of the complaint made or information given by him: Provided that any amount paid to an accused person under this section shall be taken into account in awarding compensation to such person in any subsequent civil suit relating to the same matter.
(6) A complainant or informant who has been ordered under sub- section (2) by a Magistrate of the second class to pay compensation exceeding one hundred rupees, may appeal from the order, as if such complainant or informant had been convicted on a trial held by such Magistrate.
(7) When an order for payment of compensation to an accused person is made in a case which is subject to appeal under sub- section (6), the compensation shall not be paid to him before the period allowed for the presentation of the appeal has elapsed, or, if an appeal is presented, before the appeal has been decided; and where such order is made in a case which is not so subject to appeal the compensation shall not be paid before the expiration of one month from the date of the order.
(8) The provisions of this section apply to summons- cases as well as to warrant- cases.

The section clearly shows that it applies to accused who is falsely involved in a case. I believ by the term "Victim" you mean to say that victim of the offence e.g. wife. for a victim of a crime the applicable section is Sec. 357 which reads as below.

357. Order to pay compensation.
(1) When a Court imposes a sentence of fine or a sentence (including a sentence of death) of which fine forms a part, the Court may, when passing judgment, order the whole or any part of the fine recovered to be applied-
(a) in defraying the expenses properly incurred in the prosecution;
(b) in the payment to any person of compensation for any loss or injury caused by the offence, when compensation is, in the opinion of the Court, recoverable by such person in a Civil Court;
(c) when any person is convicted of any offence for having caused the death of another person or of having abetted the commission of such an offence, in paying compensation to the persons who are, under the Fatal Accidents Act, 1855 (13 of 1855 ), entitled to recover damages from the person sentenced for the loss resulting to them from such death;
(d) when any person is convicted of any offence which includes theft, criminal misappropriation, criminal breach of trust, or cheating, or of having dishonestly received or retained, or of having voluntarily assisted in disposing of, stolen property knowing or having reason to believe the same to be stolen, in compensating any bona fide purchaser of such property for the loss of the same if such property is restored to the possession of the person entitled thereto.
(2) If the fine is imposed in a case which is subject to appeal, no such payment shall be made before the period allowed for presenting the appeal has elapsed, or, if an appeal be presented, before the decision of the appeal.
(3) When a Court imposes a sentence, of which fine does not form a part, the Court may, when passing judgment, order the accused person to pay, by way of compensation, such amount as may be specified in the order to the person who has suffered any loss or injury by reason of the act for which the accused person has been so sentenced.
(4) An order under this section may also be made by an Appellate Court or by the High Court or Court of Session when exercising its powers of revision.
(5) At the time of awarding compensation in any subsequent civil suit relating to the same matter, the Court shall take into account any sum paid or recovered as compensation under this section.

Adv Archana Deshmukh
(Expert) 04 May 2011

If there is a clean acquittal and not just on benefit of doubt, then apart form the above provision of crpc, a 498a victim can also file a civil suit for compensation on the ground of defamation in the society and harassment caused because of malicious prosecution.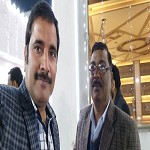 Sarvesh Kumar Sharma Advocate
(Expert) 04 May 2011

agree with expert Archana jee,
if acquittal comes on the bases of benefit of doubt, then for remedy u/s-250 cr.p.c and/ or civil defamation will not applies!

Arup
(Querist) 04 May 2011

Palnitkar sir;

Archana madam;

Sarvesh sir,

Thank you all.

Raj Kumar Makkad
(Expert) 04 May 2011

There is dual meaning of victim of 498A IPC. In my mind only wife is the victim of 498A and husband or his relatives impleaded in such case may be regarded only 'victims of misuse of 498A'.

So the line of replying the query do not fit according to words of query though Arup ji was also having the mind to ask the same line as answered. I suggest to mend the words of query as indicated here.

Arup
(Querist) 04 May 2011

THANKS MAKKAD JI.

MANY OF LCI FRIENDS AND A FEW OF MY PERSONAL FRIENDS - WHO ARE VICTIM OF FALSE 498A, WANTS TO TAKE REVENGE FOR IT.

OFCOURSE IT IS NOT NICE TO HEAR, BUT PLEASE FEEL THE FEELINGS OF THOSE PERSONS WHO ARRESTED FOR A VERY NEGLIGIBLE OR NO REASON. MOST OF THESE PERSONS HAVE NO CRIMINAL BACKGROUND. THEY WERE DOING THEIR SERVICE OR BUSINESS WELL. THE ONLY FAULT OF THEM ARE THEY HAVE A DISPUTE WITH THEIR WIFE.

UNDER THIS CIRCUMSTANCES, WHEN THE SAID HUSBAND INSULTED BY THE STATE OR THE WIFE AND IN LAWS WHAT TO DO? HOW IT WILL BE COPENSATED?

Guest (Expert) 04 May 2011

Dear Arup ji,

I am of the clear view that if any such type of false case is lodged, the persons responsible for misuse of the law in filing false case should not be spared at all. Rather, the concerned Police Officer and the Inquiry Officer, who played active part in making the false case more gruesome, should also not be spared.

In such cases humiliation faced by the accused in the society, besides facing bankruptsy-like conditions, cannot be compensated by any method.

Law must come forward in making provision for stringent punishment for the abuse of legal system in such type of false cases.
---
You need to be the querist or approved LAWyersclub expert to take part in this query .