The police says they will put a case against me.

Bhupinder
(Querist) 06 October 2017 This query is : Resolved

sir I have financial issue with mr x he (mr. x) trf. 7 lac in my bank a/c in yr 2014. I give him 2 signed cheque rs 2 lac & 5lac. we start some online trading related bzns. that amount i have also trff to another person a/c. i dont use that amount for myself. that time mr x say use u r bank a\c bcz u r tax liability is nil. i agreed bcz then we r v. good friends. After that I return amount by cash. bcz in which person i trf amt he give return in cash. from 2014 to 2016 i give him cash which have no legal recipt. only 3 lac trf in his bank a\c in 2017. then we have financial dispute. some of our known person set compromise between us. he forcely signed from me on agreement on plain paper (not on legal astam paper) . he put 25 lac amt in Agreement i will pay to him signed due to pressure on me. he make secretly mobile video recordings of agreement.& later give to police. then he demand more & I refuse to pay as per agreement. he have not original copy of agremeent bcz our known friend refuse to give it to mr.x. he make complaint against me in ssp office in which he say he give Rs. 25 lac to me on interest basis. 7 lac in bank trf another given cash. for justify his case, his another colleague's also give statement that they also give me money cash to me on interest. beside that aggrement i have not sign any pro paper in past & never take money from anybody. Now police inquiry officer under pressure of sp rank officer say pay as per agreement otherwise case against fraud 420 406 non bailable. please tell me what i do.thanks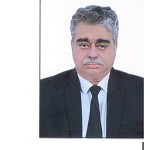 Sudhir Kumar, Advocate
(Expert) 07 October 2017

if he gave you loan then prima-facie there can be no police case unless your blank signed paper has been filled in such (in all probability) a way that it contains some misrepresentation on your behalf.

If he can prove that you secured that amount by fooling him then the charge of 420 succeeds against you.

So try to solve it amicably

Bhupinder
(Querist) 07 October 2017

thanks sir for your kind advice. I just know that on plain paper (not on any astham paper or any revenue stamp fixed on which i sign) on which i signed due to pressure, written on one side that me & he have dispute & for that i have to pay him 25 lac. but on other side of paper where i signed is just written that " i & he have to honer the agreement & all the statement speak to all & signed it" . just under these lines my sign present. & he have not original agreement he just have mobile video recording which he make by putting his mobile in shirt pocket. becz the middleman who make agreement refuse to give him paper then he know he make secretly mobile video recording. please suggest me what i know now. is this is evidence to proof 420 or any other act. thanks sir

Rajendra K Goyal
(Expert) 07 October 2017

All related papers have to be referred. If you have signed agreement and have not challenged till date that the signatures were obtained from you by force, it means you agreed to the contents.

It is better show all related documents to local lawyer and discuss in detail for the steps which can be taken to save you.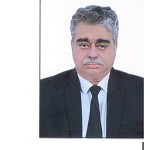 Sudhir Kumar, Advocate
(Expert) 12 November 2017

No advise can be given by this forum to a person who does not know facts.
---
You need to be the querist or approved LAWyersclub expert to take part in this query .