Selling property of pvt. ltd. company

Gaurav Saini
(Querist) 02 September 2014 This query is : Resolved

It is well understood that a Pvt. Ltd. Company is a separate Legal Entity and can hold property in its own name.

Now, if a Private Ltd. Co. is holding property in its name, Can a Director (who owns 1/4 share capital) sell a part of the property of the company?

In this case, one Director of Co. has sold 1/4 land belonging to the Co. to an individual buyer. Is this legal?

Can you suggest any provisions of Company Law or any Judgments/ Citations for reference?

Devajyoti Barman
(Expert) 03 September 2014

Without the passing of Board Resolution the company property can not be sold by the individual Director.

ajay sethi
(Expert) 03 September 2014

agree with Mr barman

ajay sethi
(Expert) 03 September 2014

we dont provide citations

malipeddi jaggarao
(Expert) 03 September 2014

The following are the compulsory:
1. Board Resolution for sale of company's property.
2. Authority to sell the property as envisaged in Articles of Association.
3. The Company Seal to be affixed on the sale deed if both the above conditions are fulfilled.

In the absence of above, the sale is illegal.

Rajendra K Goyal
(Expert) 03 September 2014

Citation not provided.

Agree with the advise of expert malipddi jaggarao.

Dr J C Vashista
(Expert) 03 September 2014

I agree with the expert advise of Sh. Devajyoti Barman and Sh. Malipaddi Jaggarao.
The property of company cannot be sold by an individual director without a proper resolution and/or dissolution of the company as per terms of Articles of Associaton.

Advocate. Arunagiri
(Expert) 03 September 2014

Whether the company director can sell the property of the company without board resolution ? - NO.


The buyer will make payment only to the title holder. If the property is owned by the Pvt Ltd company, the buyer would have paid the consideration only to the company.

the author had not given any info on this.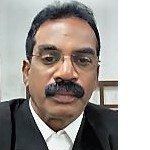 T. Kalaiselvan, Advocate
(Expert) 06 September 2014

Without a resolution by Board of the company, one one the partners cannot sell the company's property, it will amount to cheating, embezzlement or misappropriation.

Gaurav Saini
(Querist) 08 September 2014

Thanks to all the experts.


malipeddi jaggarao
(Expert) 08 September 2014

You are welcome!


Devajyoti Barman
(Expert) 08 September 2014

welcome............

Guest (Expert) 10 December 2014

Well Advised

Anirudh
(Expert) 10 December 2014

SHAME ON THIS FELLOW TO ATTEND THIS THREE MONTH OLD QUERY, THAT TOO AFTER THE QUERIST HAD THANKED THE EXPERTS FOR THEIR ADVICE/ANSWERS.

HE IS TRYING ALL THESE GIMMICS TO HIDE HIS FALSE AND FRADULENT PROFILE.

This fellow cannot even be a last person one can consult for any advice.

This fellow is good for nothing. Many a times he gives advices which are not supported by law.

TAKE THIS FELLOWS FALSITY IN HIS PROFILE. THIS FELLOW ATTACHES MORE IMPORTANCE TO THE PROFILE, WHILE HE IS FILLING UP TOTAL FALSE HOOD IN HIS PROFILE.

please visit the following link:

http://www.lawyersclubindia.com/lawyers_search/N-J-S-Rajkumar-alias-narasimha-254519.asp#.VIcRwmeHPFx

where he claims that he is practising from 2001, while as already indicated by me, he was enrolled only in the year 2012!!! CAN ANYBODY PRACTICE BEFORE ENROLMENT? IF ONE DOES SUCH A PRACTICE IS HE NOT FIT TO BE CALLED A "FRAUD"?

N.J.S.Rajkumar alias narasimha's Details
Listed Under
Business Law
Civil Law
Criminal Law
Practicing Since
2001
Specialization
SEBI and SEBI RELATED CASES
Court
Others
Address
54,PARASURAMA EASWARAN KOIL WEST MADA STREET,AYANAVARAM,CHENNAI 600023
Other Details
rajkumar_wins@rediffmail.com 9444036927

Therefore, before taking advice, the querist should be too careful
---
You need to be the querist or approved LAWyersclub expert to take part in this query .