Regarding the notice period

Asgar`
(Querist) 26 February 2014 This query is : Resolved

Hello Sir,
I am working in a software company.In my offer/appointment letter its written that "On confirmation and thereafter your service s shall be terminable by either party giving the other three months's notice.The employer may, however, reduce this notice period at its discretion by accepting basic salary in lieu thereof.Extension of the notice period is governed by the statutory provisions.Where these provide for an extension for one of the parties to the contract this shall also apply for the other.".
My problem is that I resigned the company in this Feb 14,2014 and I sent an email to my current employer then they replied that "be there up to Feb 28,2014 after that we will let you know the exact releasing date".But on Feb 25,2014 they sent another email saying that after Feb 28,2014 report to other office location and work with them. I want to leave the company as soon as possible by paying the basic salary of the rest notice period,but they are not telling the exact release date.they are transferring their responsibilities to different who is not my reporting manager.
1.If I am not going to office to work then what may happen.
2.If they are sending the legal notice for full and final settlement, then what may happen.
3. Will it effect my carrier in the other company.

Sir,please help me.

Thanks in advance.




Kumar Doab
(Expert) 26 February 2014

You are in which state and redg . office of the company is in which state?

What is your designation and nature of duties?

Have you registered your profile with NSR/NASSCOM?

Are you a member of any employees union, IT employees union, trade union?
The employees in your trade have united in many states and should unite to form unions.

Such matters are best resolved by applying goodwill, rapport and exceptional levels of persuasion, persistence, negotiation, reasoning skills.

You must consult elders in the family, competent and experienced well wishers, lawyer/law firm and employees union, trade union leaders and submit a carefully structured representation to god offices of appointing authority, MD.

The language posted by you suggests that 3 months' notice period is applicable to confirmed employee.

Therefore if you are not confirmed it is not applicable to you.

Since you (employee) have chosen to retire from employment by way of notice of resignation you shall choose the date of retirement i.e. release date.

Therefore you should have stated notice period, effective date of resignation/last day in office in notice of resignation.
The liquidated damages that are to be paid by either party is stated in appointment letter issued to you: @basic pay and this shall be the max. amount.
You must state in writing that no tasks/assignments are pending at your end as on date and routine duties that can be completed on day to day basis within and up to last day in office should be assigned to you.

Software companies are covered by (Name of your state) Shops and Commercial Establishment Act, Standing Orders.

Standing Orders (Certified/Model) should be applicable to your establishment and your designation may be covered by it. If standing orders are not certified then Model Standing Orders shall apply.
Employer has to display the standing orders on notice board/near entrance and has to supply the certified copy to employee against a nominal fee say Rs.10/, therefore you can demand it from HR.

Employee or any one can obtain certified copy of standing orders from CO (Certifying Officer which might be DLC in o/o Labor Commissioner at location of Redg. Office of the company) against a nominal charge say Rs3/page.
If your designation is covered by standing orders then it can be a remedy for you or any employee.
As per Model Standing orders notice period probation period is NIL and 1 month after confirmation.

Standing Orders Certified/Model is instrument of law/have statutory force therefore shall supersede and shall prevail upon any private agreement that employer might have signed with employee be it appointment letter/contract of employment……………………..etc.

The establishments in your trade are also covered by Shops and Commercial Establishment Act and notice period is also stated in it.

Your lawyer may opine that if you have been transferred to some other office/location and if you are unwilling to get transferred you can end the employment by submitting your declinature and tender notice pay @ basic pay by cheque or ask to adjust it in FNF statement.



Rajendra K Goyal
(Expert) 27 February 2014

Agree with the advise of expert Kumar Doab ji.

Raj Kumar Makkad
(Expert) 27 February 2014

I also do endorse the advice of Doab.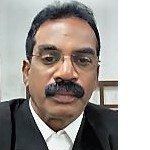 T. Kalaiselvan, Advocate
(Expert) 01 March 2014

I agree with the expert opinion of Mr.Kumar Doab on the subject issue.
---
You need to be the querist or approved LAWyersclub expert to take part in this query .