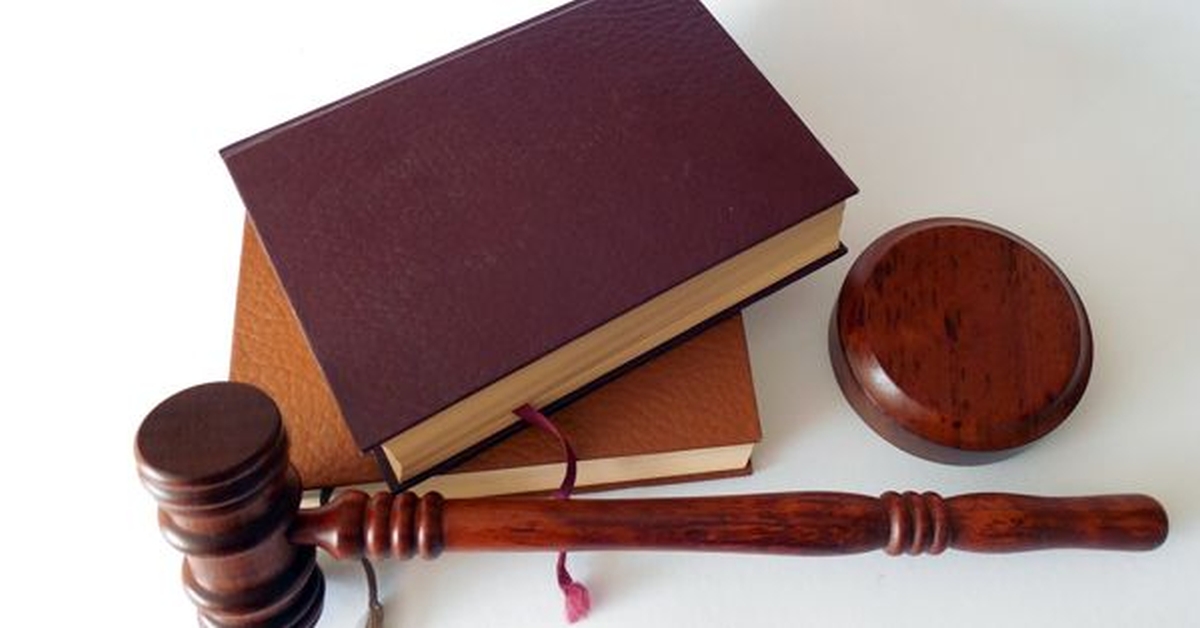 Coming straight to the key point, let me begin by first and foremost pointing out that the Law Ministry has finally given its nod to a draft Bill termed as 'The Fugitive Economic Offenders Bill'. It will give huge powers to government to confiscate the property of economic offenders and defaulters like Vijay Mallya who was chief of the erstwhile Kingfisher Airlines who fled from India to England after defaulting in paying back Rs 9000 crores which he owed to various banks and others , albeit with new provision. Such fugitives and defaulters cannot and should not be allowed to go away scot free.
Let me be direct in asking: Why was Vijay Mallya allowed to flee India at the first instance and thus escape legal proceedings against him? Why was he not arrested as a precaution right at the first place? Why was so much of loan given to him at the first place? Why when he was not repaying was he granted more and more loan by different banks? Why an open mockery was made of the taxpayers money by giving such a whooping loan of Rs 9000 crore to Mallya? Why those who were responsible for giving him such huge loans not be arrested and sent behind bars? Why should they be dealt with kidgloves?
Let me also be direct in asking: Why was he able to hold the entire system to ransom just because of his sheer political connections in every ruling party in power in Centre? Why India's public sector banks which includes the State Bank of India, UCO Bank and IDBI Bank did not deliberate much before lending many crores of rupees as loan to Mallya? Why such a large-scale mismanagement or rather manipulation by allowing manipulated loan to Mallya was allowed to take place at the first instance?
To be sure, it is heartening to note that finally now it seems that wisdom has prevailed on Centre. It has now decided that it will take firm steps to end once and for all the immunity currently enjoyed by big corporate defaulters like Vijay Mallya. This should have been done a lot earlier. But better to be late than never!
As it turned out, Centre wants a 'Saving Clause' to be incorporated in the Fugitive Economic Offenders Bill 2017 in the ensuing winter session of Parliament. A saving clause provides for certain exceptions in a statute. It enables the repealed law to be in force with respect to some existing rights.
Needless to say, the proposed law will be applicable in cases where the value of offences is over Rs 100 crore. As is pointed out in the explanatory note to the draft Bill that, 'Further, in order to ensure that courts are not over-burdened with such cases, only those cases where the total value involved in such offences is 100 crore rupees or more, is within the purview of the Bill'. It empowers the government to confiscate all or any of the properties of fugitive economic offenders in India. An Insolvency Professional under the Insolvency and Bankruptcy Code, 2016 will be appointed to dispose the property and distribute the proceeds amongst the offenders' creditors.
In hindsight, the Bill derives its strength from Finance Minister Arun Jaitley's 2017-18 budget speech which promised legislative changes or even a new law to confiscate the assets of such fugitives. It very rightly seeks to deter economic offenders from evading the process of our legal system by very conveniently fleeing our country to safe havens like UK! The Bill envisages very strict action against such fugitive economic offenders.
Bluntly put, the Bill proposes to allow the Financial Intelligence Unit (FIU) which is the premier technical snoop wing under the finance ministry to file an application for the declaration of fugitive economic offender for confiscation of their assets. The Finance Ministry minced absolutely no words in making it crystal clear that, 'It is widely felt that the spectre of high-value economic offenders absconding from India to defy the legal process seriously undermines the rule of law in India. It is, therefore, felt necessary to provide an effective, expeditious and constitutionally permissible deterrent to ensure that such actions are curbed.' It still remains to be seen how well it works on the ground but, no doubt, some beginning has been made in the right direction. Now what will matter most is the manner of implementation! To put things in perspective, it was in May 2017 that the Finance Ministry while sharing a draft of the Fugitive Economic Offenders Bill had sought comments and feedback from stakeholders on the proposed legislation. This would enable the incorporation of valuable inputs and suggestions that could further improve the Bill and plug all the shortcomings in it. It seeks to ensure specifically that the defaulters who abscond from the country to evade legal proceedings are made to return to face the formal processes and made accountable for the economic crime which they have committed by becoming a fugitive.
As per the draft law, a 'fugitive economic offender' means any individual against whom a warrant for arrest in relation to an economic offence has been issued and the person has left the country and refuses to return to India to face criminal prosecution. Also, it is worth noting that the burden of proof for establishing that an individual is a fugitive economic offender will be on the authorities. The Bill makes provisions for a special court under the Prevention of Money Laundering Act (PMLA) to declare a person a 'Fugitive Economic Offender'.
Simply put, the draft Bill said that on such declaration of a fugitive economic offender, two consequences will follow: First, any property that is a proceed of crime that the person is accused of, as well as any property owned by such person in India shall stand confiscated and vested in the government of India free from all encumbrances. Second, at the discretion of any court, such person or any company where he is a promoter or key managerial personnel or majority shareholder, may be disentitled from bringing forward or defending any civil claim. If at any point of time in the course of the proceeding prior to the declaration, however, the alleged fugitive economic offender returns to India and submits to the appropriate jurisdictional court, proceedings under this Act would cease by law.'
It must be brought out here that a fugitive economic offender to whom notice is issued by the Special Court will be required to appear at a specified place at a specified time not less than six weeks from the date of notice. The notice will also state that failure to appear on the specified place and time will result in a declaration of the individual as a fugitive economic offender and confiscation of property under this Act. The notice will be forwarded to such authority as the Central Government may notify for effecting service.
It must also be brought out here that the authority must make efforts to serve the notice within a period of two weeks including through electronic service as may be prescribed. If a person is declared as a fugitive economic offender, any court may in any civil proceeding before it disentitle such person from putting forward or defending any civil claim. Similarly any court can also disentitle any company from putting forward or defending any civil claim before it if an individual filing a claim on behalf of the company or any promoter or key managerial personnel or majority shareholder of the company has been declared to be a fugitive economic offender.
Be it noted, the existing laws under which such offenders are tried and prosecuted include Securitisation and Reconstruction of Financial Assets and Enforcement of Security Interest Act, 2002, (SARFESI), Recovery of Debts Due to Banks and Financial Institutions Act (RDDBFI) and Insolvency and Bankruptcy Code (IBC). Sources have revealed in media that the law ministry has maintained that necessary constitutional safeguards in terms of providing hearing to the person through counsel allowing him time to file a reply, serving notice of summons to him and an appeal to the High Court have been provided for in the Bill. This was imperative to ensure that no person is unnecessarily harassed or wrongly framed and it must be lauded in no uncertain terms.
Truth be told, at the discretion of any court, such person or any company where he is a promoter or managerial personnel or majority shareholder may be disentitled from defending any civil claim. It is of immense significance to note here that if prior to the declaration, the alleged fugitive economic offender returns to India and submits to the appropriate jurisdictional court, proceedings under this Act would cease by law. What also cannot be lightly dismissed is that the Bill has provision for appointment of an administrator to dispose off the property of fugitive economic offender to pay off the creditors.
It cannot be lost on us that the Bill has some provisions which many are terming as 'excessive'. As, for instance, the Bill permits the seizure of all the properties of the fugitive economic offender in India even though the sum owed by him/her is far less than the property which he/she owes! This can certainly be changed for the better. We can take some cue from 'The United Kingdom's Proceeds of Crime Act 2002' which very categorically stipulates that courts must inquire into the total sum owed before deciding the extent of forfeiture. This draft Bill is completely silent on this and it also does not spell out as to what would happen if an appeal is successful and the concerned properties are already sold! All these anomalies must be rectified at the earliest!
Truly speaking, any person who is aggrieved by an order declaring him as a fugitive economic offender may file an appeal to the High Courtwithin 30 daysfrom the date of the order. If this is not done within the stipulated time, then the right to appeal also stands forfeited. There is then no other remedy left.
Interestingly enough, the Bill could discourse the issue of default of bank loans and the rising non-performing assets (NPAs) because of it that burdens the economy. Of course, it would also prevent any crowding out of investment for the private sector that occurs when the bank's NPAs rise. To say the least, the Bill would also address the problems in the investigations of the criminal cases and would save the time of the judiciary apart from upholding the rule of the law.
All said and done, this is a very landmark Bill that must be enacted soon. Of course, it must be first debated, discussed and deliberated upon before passing it in Parliament. This will help remove some shortcomings in the Bill as many MPs would be able to give their valuable inputs which can be incorporated into it if they are really worth it!
It needs no rocket scientist to conclude that under no circumstances can the fugitive economic offenders be allowed to hold the whole system of our country to ransom! To prevent them from doing so, strictest possible action must be taken against them by confiscating their properties in different parts of India and under no circumstances should they be allowed to make a mockery of our whole country by showing leniency towards them in any manner as we saw in the case of Mallya!
This all the more necessitates that all parties must bury their political differences and must come together on one platform to ensure that the flaws and shortcomings in this draft Fugitive Economic Offenders Bill are removed as early as possible and this is enacted into a law! No dilly-dallying on this score! No scoring political brownie points! But the billion dollar question is: Are our political parties and political leaders really serious to do it? Only time will tell!