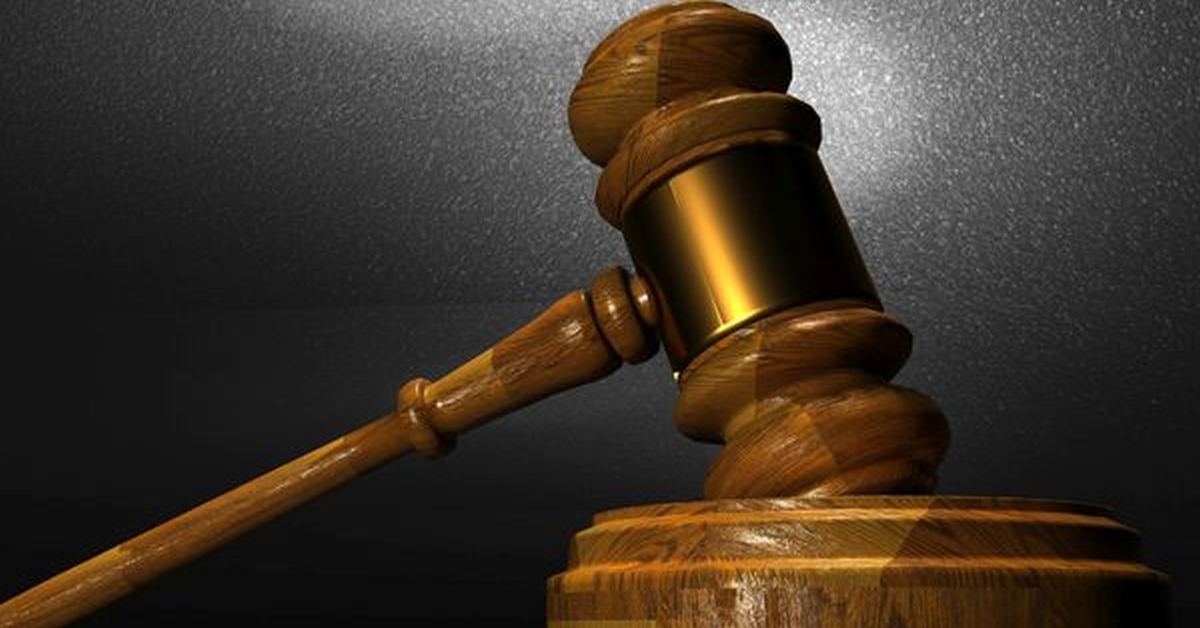 Coming straight to the nub of the matter, let me begin at the very beginning by expressing my utmost satisfaction to note that Noida businessman Moninder Singh Pandher and his aide, Surinder Kohli have been sentenced to death by a special CBI court on July 24, 2017 in one of the 16 cases of the macabre Nithari serial killings in 2005 and 2006 for kidnapping, raping and murdering 20-year-old domestic help Pinki Sarkar in 2006. These serial killings have been rightly termed as 'Crime among rarest of rare'. Those who commit such grisly murders deserve no leniency on any ground whatsoever.
It is noteworthy that Moninder Singh Pandher had managed to escape the gallows in other cases in which Kohli was awarded death. Pandher who was out on bail was taken into custody after the conviction. Such criminals who commit such heinous crimes time and again deserve no leniency and no bail as they are a threat to the whole society and very rightly must be behind bars. Let me briefly outline the entire chronological sequence of events in this landmark case -
2006:December 29- The killings came to light after eight skeletal remains of children were recovered from the drain of a house in Nithari in Noida. The prime suspects - Moninder Singh Pandher who was house owner and his domestic help Surender Kohli were arrested.
December 30: More skeletons are found in the drains.
December 31: Pressure is built up on police to solve the case quickly. Two constables believed to be suspended under political pressure as per reports.
2007:January 5: Pandher and Kohli are taken to Gandhinagar for narco-analysis test.
January 7: CBI takes charge of the case.
January 11: CBI team visits Nithari. More bones found near Pandher's house.
January 20: The UP government files a report to NHRC.
February 8: Accused sent to 14 days CBI custody.
February 12: NHRC forms a panel to study the case.
March 22: First charge sheet field by CBI in Ghaziabad court. Kohli is charged for all the murders, besides kidnap and rape. Pandher slapped with lesser charges.
May 1: Parents of three victims move court against the CBI for letting Pandher off.
May 11: Ghaziabad court asks CBI to probe Pandher's role.
November 1: The Supreme Court issues notice to CBI on allegation that it was trying to shield Pandher.
December 13: Special CBI Court in Ghaziabad frames charges against Pandher for rape and murder of two teenagers.
2009: February 12: Pandher and Kohli are pronounced guilty of rape, murder.
February 13: Duo sentenced to death by CBI Court for rape and murder of 14-year-old Rimpa Halder who is one of the 19 victims in Nithari serial killings.
September 11: Allahabad High Court upholds death sentence of Kohli.
September 14: Death warrant issued against Kohli.
May 12, 2010: Kohli awarded death penalty in second case for killing of girl named Arti.
September 28, 2010: Kohli awarded death penalty in third case for murder of Rachna Lal.
December 22, 2010 Kohli awarded death penalty in fourth case for murder of Deepali.
December 24, 2012 Kohli awarded death penalty in fifth case for killing Payal.
August 2014 Pandher granted bail by High Court and walks out of Dasna jail.
October 7, 2016 Kohli awarded death penalty in seventh case for murder of Nanda Devi.
December 16, 2016: Kohli awarded death penalty in the seventh case for murder of Nisha.
2017: July 22 CBI court convicts Pandher and Kohli.
July 24: Death sentence awarded to Pandher and Kohli in Pinki Sarkar case.
While craving for the exclusive indulgence of my esteemed readers, let me inform them that the duo - Pandher and Kohli were arrested on December 29, 2006, after the discovery of bones and skulls from the backyard of Pandher's Sector 31 home in Noida's Nithari. The brutal killings came to light when some villagers noticed clothes and slippers of missing children dumped behind Moninder Pandher's house and informed the police. Police found the mortal remains during investigation when children and young women disappeared mysteriously in the area.
It must be recalled here that the Nithari horror crime in which the victims were raped, killed and the corpses cannibalised, stirred the nation's collective conscience. Police while searching Pandher's house found 15 knives, one revolver, 50 cartridges and one rifle in the house. Probe revealed that Kohli lured victims to Pandher's house, raped them, dismembered their body parts and cooked and ate them. They deserve nothing but death penalty!
It will not be an exaggeration if I say that even terrorists trained in terror training camps in Pakistan will not cook and eat our soldiers after killing them! This is most shocking! What is even more shocking is that this case has been hanging fire since last 11 years. By now they should have been convicted by the Supreme Court and hanged. But what a tragedy that this case is yet to reach even the High Court!
Let me be direct in asking some unpalatable questions: Why do the trials of such heinous crimes take decades before it is decided by lower courts? Why can't such cases involving heinous crimes be decided within 1 or two years at the maximum by the highest court in India? Why should such heartless criminals be allowed to take advantage of filing mercy petitions and again escape death penalty for decades and be allowed to die a natural death without fearing to die after being hanged? Why should their property not be seized and distributed among the family of victims?
Not stopping here, let me also ask: Why eminent jurists of India are not demanding radical changes to usher in the fear of law among such heartless criminals and are maintaining a deafening silence on it? Why they continue getting bail after the rich and influential are able to hire a battery of senior and experienced lawyers only to mock at our Indian legal system? Why can't necessary changes be made in this regard? Why should there be not mandatory death for terror crimes, gang rapes, child rapes, eating of flesh after killing of rape victims as we have seen in this much highlighted case of Kohli? What message is being sent to potential offenders when such heinous crimes are not decided for decades even in lower courts? Are such potential offenders not being encouraged by the inordinate delays in our Indian judicial system when it takes decades for cases to be decided even in lower courts mostly because time and again cases are postponed to a future date on one ground or the other and mostly on very flimsy grounds?
Truly speaking, families of the Nithari victims are not convinced with the verdict as the cases have dragged for years. 'No one is hanged even after 11 years. It is a relief that Kohli is in jail. Pandher may get relief from higher courts,' said Karanveer who is the father of a young girl Madhu whose bones were found in Pandher's backyard. He also lamented that, 'The Nithari families have lost faith after years of legal battle no one is hanged till date.'
For my esteemed readers exclusive indulgence, let me also inform them that the Court of Special Judge CBI Pawan Kumar Tiwari pronounced the quantum of punishment after finding them guilty of rape, murder, abduction, tampering with evidence and criminal conspiracy in a case relating to the killing of a 20-year-old woman. CBI Special Judge Pawan Kumar Tiwari said Pandher was part of the conspiracy. While pronouncing the judgment, Tiwari said that, 'There is no scope for their reform or rehabilitation. This case falls under the category of rarest of rare and both deserve death penalty. Such culprits deserve hard punishment so that others think a thousand times before committing such crimes. Kohli lured victims inside the house where he raped and attempted to rape before murdering them and later threw their body parts and ate some of them in a heinous manner. '
To put things in perspective, the landmark verdict of the CBI Court in Ghaziabad is hugely significant as Moninder Singh Pandher was earlier let off by the Allahabad High Court in 2009 as his cell phone location was traced to Australia when the killings happened. The defence had successfully argued he was not involved in the crime as he was abroad. But this time, the CBI found that he was in Noida's Sector 2 till about1.30 pmon October 5, 2006, and then left for Dehradun.
Truth be told, on October 5, 2006, Surender Kohli lured Pinky Sarkar who was a 20-year-old domestic help to Pandher's home. The charge sheet says Pinky worked at a house in Sector 30, where she watched television from1 pm.She left afterwards and disappeared.
It is crucial to note here that her clothes were found at Pandher's backyard. The location and time were crucial to nail Pandher as investigators said he was in Noida when Pinky vanished. He returned to Noida onOctober 14. CBI Special Judge Pawan Kumar Tiwari made it explicitly clear that Pandher too was part of the conspiracy. Bandana Sarkar who is mother of Pinky Sarkar lamented that, 'We could find only her clothes and slippers. We left Nithari after she was presumed dead, as we had to pass Pandher's house on the way to work. I couldn't bear the sight of it. Every time I passed the house tears streamed down my eyes. We waited 11 years for them to be hanged.'
What is even more worse is that even after 11 years their wait is still not over! The accused can now fight their case in High Court and then in Supreme Court finally! In Supreme Court also they can file review and then curative petition and then finally there is the mercy petition before President! Here I must applaud our former President Pranab Mukherjee who decided mercy petition within no time and all the future Presidents must follow his worthy precedent! Before him we saw hoe mercy petition lingered on for decades as we saw in case of killers of former PM Rajiv Gandhi and former Punjab CM Beant Singh due to which the offenders easily escaped gallows and killers of Beant Singh inspite of proudly acknowledging their role in his murder was even let off from jail after few years in jail! This must end once and for all! There should ideally be no mercy petition for heinous crimes like terrorism, gang rapes, child rapes, rape cum murder and even if they are allowed it must be decided at the earliest so that the case does not linger on for decades without any valid reason!
It must be brought out here that of the 16 cases filed against the duo - Pandher and Kohli, eight were decided and the Ghaziabad court awarded death penalty to prime accused Kohli in each of its verdicts. They were handed copies of the judgment and sent to Dasna jail. Special Judge of CBI while delivering the landmark judgment minced absolutely no words in making it crystal clear that, 'The concept of blood for blood cannot be made applicable in society. Still, the work of the state is to strive for a decent society. This is possible only when such people, who have become dangerous for society, are punished with death.'
As it turned out, pronouncing the quantum of sentence the Special Judge CBI Pawan Kumar Tiwari detailed that under Section 302 of IPC Kohli was awarded death sentence with Rs 10,000 cash penalty and if the cash penalty is not paid he would be liable for six month more jail term. Under Section 364 of IPC Kohli was awarded 10 year jail term along with Rs 10,000 cash penalty and if he failed to pay, his jail term would be extended to four months more. Under Section 376 and 511 of IPC, Kohli was awarded 10 years jail term and Rs 10,000 cash penalty. The Judge ordered that if the convict failed to pay the penalty, his jail term would be extended by four more months. Under Section 201 of IPC Kohli was awarded seven year jail term and Rs 5,000 cash penalty and if failed to pay the penalty, his jail term would be extended to four more months, the Judge wrote in his order.
Not to be left behind, Mohinder Pandher too was awarded death sentence under Section 302 and 120B of IPC along with Rs 10,000 cash penalty. His jail term was to be extended if he failed to pay the penalty. Under Section 376, 511 and 120B Pandher was awarded seven year jail term along with Rs 10,000 cash penalty. The order stated that his incarceration will be extended to another four months if the convict did not pay the penalty. Under Sections 201 and 120B of the IPC, Pandher was awarded seven year jail term in addition to Rs5,000.
Needless to say, the prosecution lawyer Jai Prakash Sharma pleaded for the death sentence of both. He argued that scientific evidence has proved that Kohli abducted, killed and raped the woman and also tampered with the evidence. He further said that since Pandher was in collision with his domestic help so he deserve the same punishment for the crime rarest of rare. He said that the court termed it as a rarest of the rare cases after being satisfied that there was no scope left for their reform or rehabilitation. The defence lawyer Devraj Singh pleaded for the minimum punishment of Pandher as he is ailing from high blood pressure and is diabetic. He also pointed out that Pandher's presence in Dehradun on that date has been proved. He had been denied justice since in earlier cases he was acquitted by the Allahabad High Court and also in Supreme Court Kohli was found guilty of crime not Pandher therefore in one sense this judgment is the contempt of Supreme Court judgment. But his pleas did not cut much ice with CBI Special Judge Pawan Kumar Tiwari who awarded death penalty to both Pandher and Kohli.
Be it noted, Pandher walked out of Dasna jail in September 2014 after getting bail in all cases. But Kohli was never let off. But finally we see that the Judge found both of them guilty of kidnapping, raping, murder and having hatched a criminal conspiracy. Pinky Sarkar had disappeared on October 5, 2006 when she was returning home from work along the road outside the D-5 residence of Pandher in Noida. The CBI had said that Kohli abducted her, raped her and later killed her. After the murder, he beheaded the victim and threw her head and garments in a drain behind Pandher's house, CBI had said. The CBI had filed the case after the victim's parents identified her clothes in April 2007 and later some of the skeletal remains were identified by matching the DNA samples with her parents.
This is the second time that Pandher has been awarded death sentence. He along with Kohli was given capital punishment by the Special Court on February 13, 2009 for the murder of 14-year-old girl Rimpa Halder at his house. However, a Division Bench of the Allahabad High Court had turned down the Trial Judge's verdict and acquitted him. Pandher and Kohli were chargesheeted in 16 of the 19 cases while three were closed for want of evidence. Most of the victims were young girls. It was alleged that Kohli would lure the children to the house, offering them sweets and chocolates, murder them and have sex with the corpses. He was also accused of cannibalism. He would throw the bones and other belongings into a ditch behind the house after killing them in the most horrifying manner!
Let me make no bones about the irrefutable fact that in such heinous crimes there should be no bail under any circumstances until the cases are finally decided so that the influential offender is not able to manipulate witnesses and make a mockery of the entire process of law in the most vulgar manner. If death penalty cannot be given in such heinous crimes also then death penalty itself must be abolished right now! Why keep it for awarding in selective cases only? Also such heinous cases must not take more than two years at the most to be decided by Supreme Court! Only then can the death penalty be really an effective deterrent!